Cambodia Eclipses Singapore to Achieve Region's Highest Vaccination Rate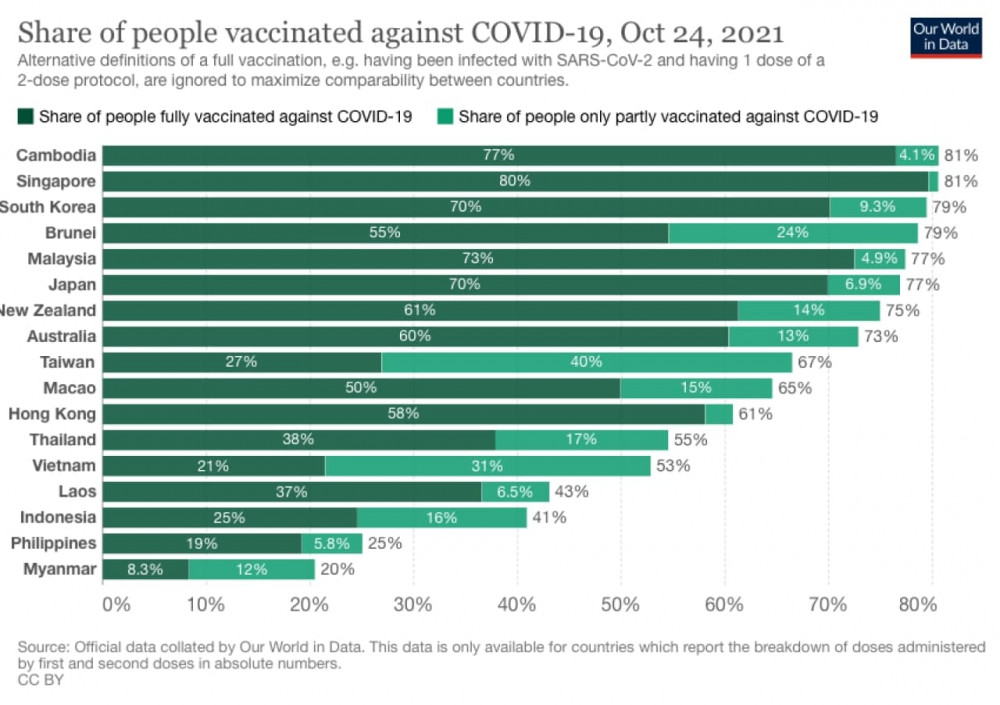 Cambodia has overtaken Singapore by a fraction of a percentage point to achieve the highest rate of vaccination against COVID-19 in the Asia-Pacific region, according to Global Change Data Lab.
Data compiled by the Oxford University-affiliated British charity showed Tuesday that 80.60 percent of Cambodia's total population had been vaccinated against SARS-CoV-2, the virus that causes COVID-19.
That compared with 80.58 percent in Singapore, 79.46 percent in South Korea, 78.63 percent in Brunei, 77.39 percent in Malaysia, 76.88 percent in Japan, 74.95 percent in New Zealand, 72.88 percent in Australia, 66.51 percent in Taiwan, 64.59 percent in Macao and 60.78 percent in Hong Kong.
Lower rates among other major economies in the region were 54.52 percent in Thailand, 52.85 percent in Vietnam, 43.06 percent in Laos, 40.90 percent in Indonesia, 25.06 percent in the Philippines and 20.48 percent in Myanmar.
The Global Change Data Lab programme Our World In Data has not included China in vaccination rates since earlier this month. China previously ranked second in the region to Singapore but was recently overtaken by Cambodia and South Korea.
According to Tuesday's data, Singapore still has the region's highest share of people fully vaccinated — 79.63 percent compared with 76.52 percent in Cambodia and 72.51 percent in Malaysia.
Our World in Data says it calculates its figures based on total populations — people of all ages — rather than people eligible for vaccinations who are often adults only. To maximise comparability, it ignores alternative definitions of "full vaccinations" — such as infected people having one dose of a two-dose protocol.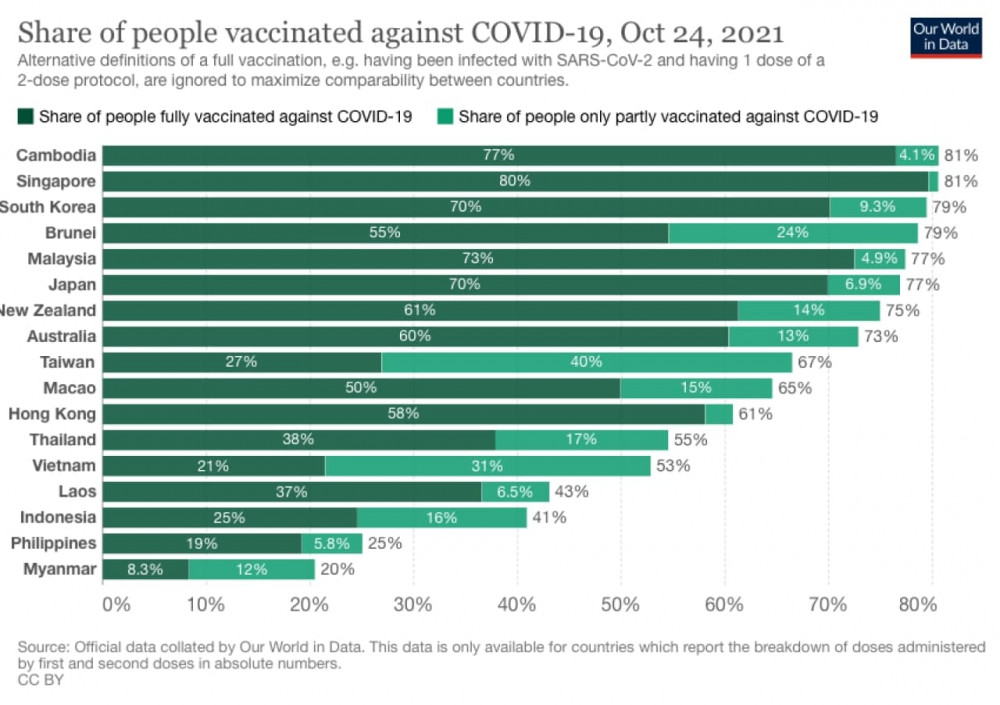 AKP