IMF says Kingdom's GDP will increase 6.6 percent in five years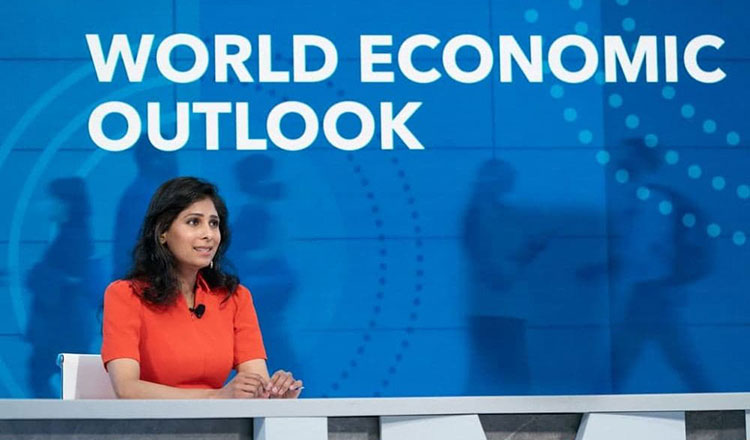 Cambodia will have the second-fastest growing economy in Southeast-Asia in five years, according to the International Monetary Fund.
In its World Economic Outlook the IMF said the Kingdom's gross domestic product (GDP) would expand 6.6 percent, second only to Vietnam with a forecast 6.9 percent growth.
It said the Philippines economy would be the third strongest at 6.5 percent, Laos' GDP would be 5.8 percent, Indonesia's 5.2 percent, 5.0 percent for Malaysia, 3.6 percent for Thailand, 2.5 percent for Myanmar and 2.1 percent for Brunei.
The fund says Cambodia's economy will grow 5.7 percent next year, the fifth strongest of the 10 ASEAN members.
This year, the IMF says the Kingdom's GDP will only expand 1.9 percent, down from a 2.2 percent forecast made by a delegation to Cambodia last month but reversing last year's minus 3.1 percent contraction.
"Future growth depends heavily on the course of the pandemic," said IMF delegation head Alasdair Scott last month. "Faster containment of the virus in Cambodia and other countries will facilitate resumption of tourism; slower progress would damage growth further. These risks appear skewed to the downside at this stage. Risks from before the pandemic include the concentration of banking sector assets in real estate. Past droughts and floods have demonstrated the vulnerability to climate change," he said.
The fund forecasts 5.9 percent growth in the global economy this year, after GDP shrank 3.1 percent in 2020.
The global economy is projected to grow 5.9 percent in 2021 down 0.1 percentage points from the IMF's July forecast. It forecasts 4.9 percent growth next year.
The downward revision for 2021 reflects a downgrade for advanced economies, in part because of supply disruptions and, for low-income developing countries, largely down to worsening pandemic dynamics, the IMF said.
"Outbreaks in critical links of global supply chains have resulted in longer-than-expected supply disruptions, feeding inflation in many countries," said IMF Chief Economist Gita Gopinath "Overall, risks to economic prospects have increased and policy trade-offs have become more complex," she added. Khmer Times