Court charges buyer over manipulation of resin orders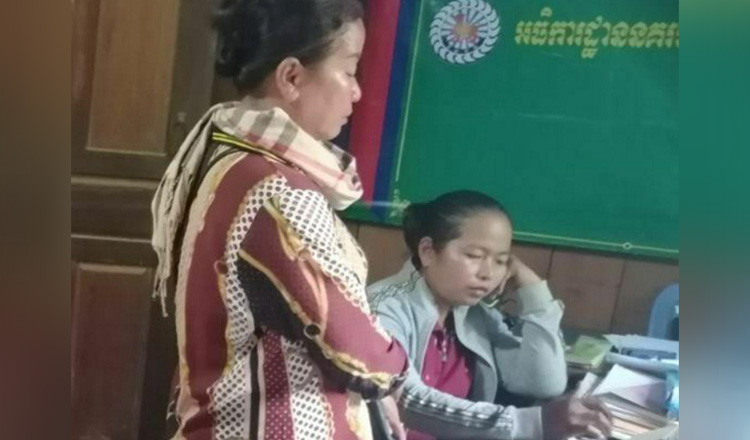 Kampong Thom Provincial Court yesterday charged and detained a woman accused of cheating more than 14,000 kilogrammes of resin from a rubber plantation owner.
Sandan district police chief Colonel Uong Mouly identified the accused as Yorn Bopha, 35, from the district's Tomring commune. The victim is Sroy Mengkong, 57, resident of the same commune.
Bopha was charged with "breach of trust" under Articles 391 and 392 of the Criminal Code. If convicted, she faces between six months and three years in prison.
She was arrested on Saturday following a complaint from Mr Mengkong and has since been sent to prison pending trial.
Commune police deputy chief Captain Seng Sothea said yesterday that according to the complaint, Bopha was Mr Mengkong's sole client.
She was said to have been purchasing up to 20,000 kilogrammes of resin from Mr Mengkong every year. The victim said he has been working under a principle of trust with Bopha and thus has never inspected the weighing of the products.
However, during their latest transaction, Mr Mengkong weighed orders, worth 20 trucks, before sending them to Bopha. After the delivery, Bopha re-weighed the orders using her own scale, which made the victim suspicious.
"He later asked to inspect her weighing scale," said Cap Sothea. "After inspecting it, he found out that Bopha manipulated the weight of the orders, recording 20 kilogrammes less per 100 kilogrammes of the order. This caused the victim to lose 14,000 kilogrammes of resin."
After Bopha's arrest, police inspected her weighing scale and found evidence of tampering.
Credited: Khmer Times