EDI system planned for Sihanoukville port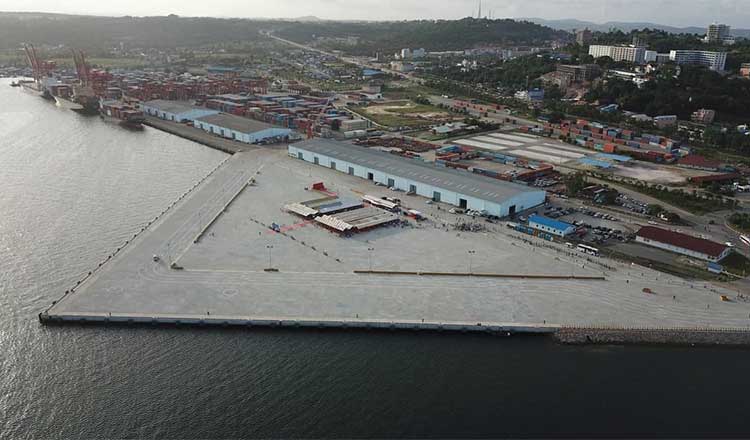 An Electronic Data Intercharge (EDI) has been planned for Sihanoukville port as it continues its transformation to increase its capacity.
The Ministry of Public Works and Transport is currently preparing to expand the port and establish an EDI (Electronic Data Intercharge) port system, which will facilitate the official procedures of Ships entering and leaving Cambodian ports in order to speed up procedures and reduce the cost of shipping by sea.
Electronic Data Interchange (EDI) is the computer-to-computer exchange of business documents in a standard electronic format between business partners.
By moving from a paper-based exchange of business document to one that is electronic, businesses enjoy major benefits such as reduced cost, increased processing speed, reduced errors and improved relationships with business partners.
Computer-to-computer EDI replaces postal mail, fax and email. While email is also an electronic approach, the documents exchanged via email must still be handled by people rather than computers. Having people involved slows down the processing of the documents and also introduces errors. Instead, EDI documents can flow straight through to the appropriate application on the receiver's computer (e.g., the Order Management System) and processing can begin immediately.
It will also facilitate the growth of warehousing and help the port to respond to growth in foreign investment, in particular, the objective of making Cambodia a competitive strategic investment location in Asia in terms of logistics and transportation.
Plans to further expand the capacity of Sihanoukville Autonomous Port through the construction of a new container port with a water depth of 14.5 meters and a length of 350 meters, which will ensure the docking of large container vessels with a capacity of up to 60,000 tons, or 93% of the total number of vessels in the Asia-Pacific region is expected to be completed by early 2023. Khmer Times