Apsara Authority bans entry to temples despite businesses affected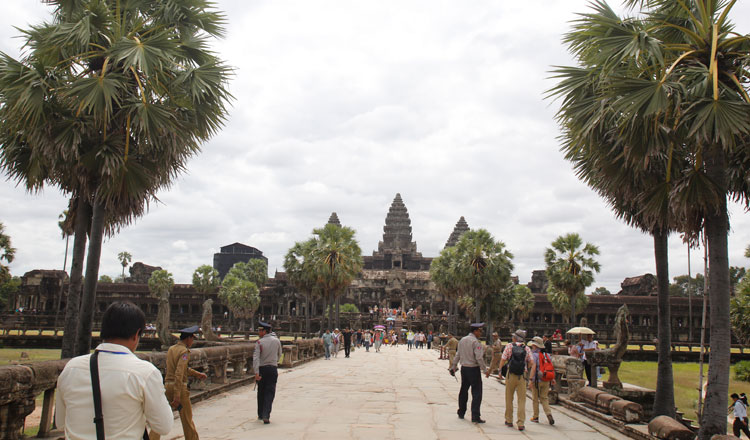 Despite businesses in Siem Reap struggling to stay afloat amid the COVID-19, Apsara Authority is still standing firm in its decision not to allow tourists to enter temples and suspension of ticket sales to the Angkor Archaeological Park.
On Monday, Apsara Authority in a statement said that it will continue to ban entry to temple sites and suspend ticket sales to the Park until April 28.
The ban and suspension was initially announcement on April 7 and now again extended until April 28.
Apsara Authority spokesman Long Kosal told Khmer Times that they will continue to implement the ban if needed, so that the country could curb the COVID-19 surge.
"The government has worked tirelessly to control the wide spread of coronavirus. The Apsara Authority fully supports and will continue to abide by any regulation imposed by the government," said Kosal.
Proeun Panhary, a young woman from Siem Reap who moved to Phnom Penh for work told Khmer Times that she would love to visit her parents in Siem Reap especially during Khmer New Year, but current circumstances with the COVID-19 pandemic wouldn't allow her to do so.
She added that her dad's travel agency business called Kampoul Adventure Tour has also suffered drastically due to the COVID-19 crisis, and the slowdown of the tourism sector.
"He has temporarily closed down his business and had to lay off some of the staff," she said.
Panhary's dad, Phav Proeun said that with the tourism sector still badly affected by the coronavirus spread, and less tourists visiting the province, he had decided to temporarily close down his business after the Khmer New Year.
"Most of our customers are from abroad and now with the 14-day quarantine and travel restrictions many do not want to visit Siem Reap," he added.
According to a state-owned Angkor Enterprise, Angkor Archaeological Park received 399,720 international visitors during the first 11 months of 2020, a decrease of nearly 80 percent over the same period the year before.
Before the COVID-19 pandemic, tourism in Cambodia contributed 35 percent of the country's GDP but with the coronavirus spread the tourism sector has been affected very badly.
A business owner at Siem Reap Night Market who only identified himself as Rin said that Siem Reap has been badly affected in terms of tourism ever since the outbreak of COVID-19.
"Almost 90 percent of people in Siem Reap rely on the tourism sector. Since the pandemic reached Cambodia last year, business owners are struggling with practically no proper income," said Rin.
When asked whether business owners ever faced fines if they refuse to close their business, he said: "People are so afraid of the pandemic that they wouldn't dare enter shops or restaurants. Even if the business is open, customers are too reluctant to come in." Khmer Times