300k Doses of Sinopharm Vaccine to Arrive March 31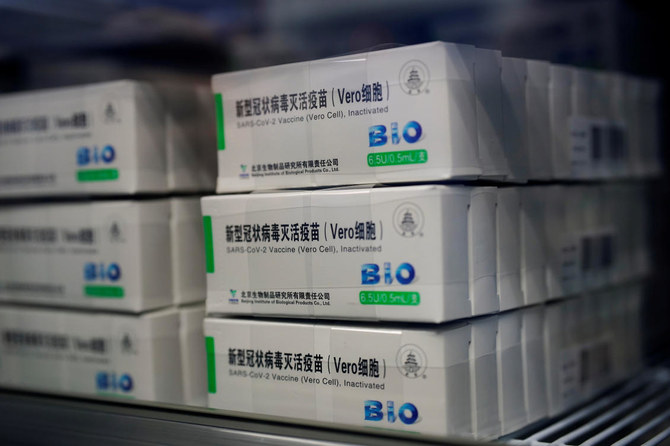 China is donating an additional 300,000 doses of the Sinopharm vaccine to the Cambodian military, Minister of Defence General Tea Banh said yesterday.
The vaccines are Chinese aid from the Chinese Ministry of National Defence to Cambodia, and they will be used for the military and their family members, said General Tea Banh.
"The Chinese Ministry of National Defence has informed me that 300,000 doses of Sinopharm will be donated to our Ministry of Defence. It is the second batch of the Sinopharm vaccines [donated by China]," he said.
He added that the second batch of Sinopharm is not for vaccinating the general public, saying the Ministry of Health is responsible for civilians.
According to a letter General Tea Banh sent to Prime Minister Hun Sen on Monday, the vaccines will land at the Phnom Penh International Airport at 7pm on March 31.
Chinese Minister of National Defence Wei Fenghe informed Cambodia on March 16 that China was sending the additional doses of Sinopharm, the letter said.
General Tea Banh said he will preside over the handover ceremony at the airport upon the arrival of the vaccines.
The first batch of 600,000 doses of one million Sinopharm vaccines donated by the Chinese government arrived in Cambodia on February 7. 300,000 out of the 600,000 were allocated for the Health Ministry and another 300,000 were used for the Ministry of Defence. The remaining 400,000 doses of the Sinopharm are reported to arrive sometime in April.
In a press conference after the handover ceremony at that time, China's Ambassador to Cambodia Wang Wentian said Cambodia was one of the first countries to receive the COVID-19 vaccine from China, and since the outbreak of the COVID-9 virus, the two governments have been helping each other.
According to the Ministry of Defence, as of yesterday, the ministry has administered a total of 111,585 of first doses to military personnel and 96,282 second doses.