Cambodian exports to US show strength in 2020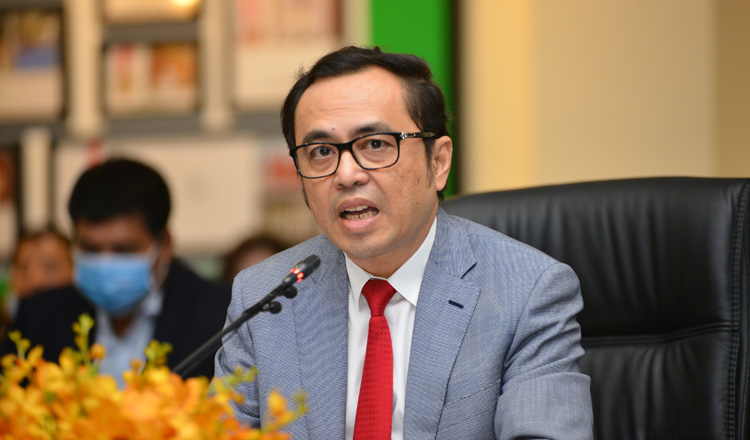 Cambodia's 2020 exports to the US remained strong despite the COVID-19 pandemic crisis as the Kingdom's exports to its other primary trading partners declined.
Figures from the US Census Bureau showed that Cambodia exported $6.577 billion of goods to the world's largest economy, a year-on-year increase of 22.8 percent.
The census bureau data also showed that Cambodia imported $343 million of goods from the US in 2020, a decline of 33 percent compared with 2019 figures.
Bilateral trade between the two countries reached an all-time high of $6.921 billion in 2020, up 17.8 percent from the year before. Cambodian exports to the US are primarily garments, footwear and travel products. US imports to the Kingdom include vehicles, animal feed and machinery.
Cambodian garment sector exports fell 6.4 percent in 2020 because of the drop in external demand and production chain disruptions, according to the ministry report. The strength of Cambodia's exports to the US was largely down to non-garment products, according to Permanent Secretary of State of the Ministry of Economy and Finance Vongsey Vissoth. Non-garment products include bicycles, furniture and electronic components.
Cambodian exports in bicycles reached $600 million in 2020, up an impressive 130 percent over the sub-sectors' 2019 results. Exports of furniture also hit $600 million, said Vissoth.
Because of the strong demand for non-garment products, Cambodia plans to boost non-garment manufacturing exports to seize the momentum towards capturing new markets in the year ahead, said Vissoth at the public forum on macroeconomic and budget law for 2021, which was held in late January.
Vissoth said that the government will support the manufacturing sector in boosting exports by enacting reform to attract better investment and coordinate with businesses in the combating of informal expense (corruption) to enhance the country's comprehensive investment environment and competitiveness.
Cambodia's exports to the US are made under Most-Favoured Nation status and via the Generalized System of Preferences (GSP). Earlier this year, Cambodian-produced travel goods and bag products became subject to duty rates when enabling legislation that would have extended duty free status under the GSP was shelved as the last congressional session came to a close.
It is expected that status will be reinstated during this new US congressional session. Importers and buyers will be able to claim refunds once the US congress extends the programme. Khmer Times