Another Cambodian migrant worker tested positive for COVID-19, 3 Recovered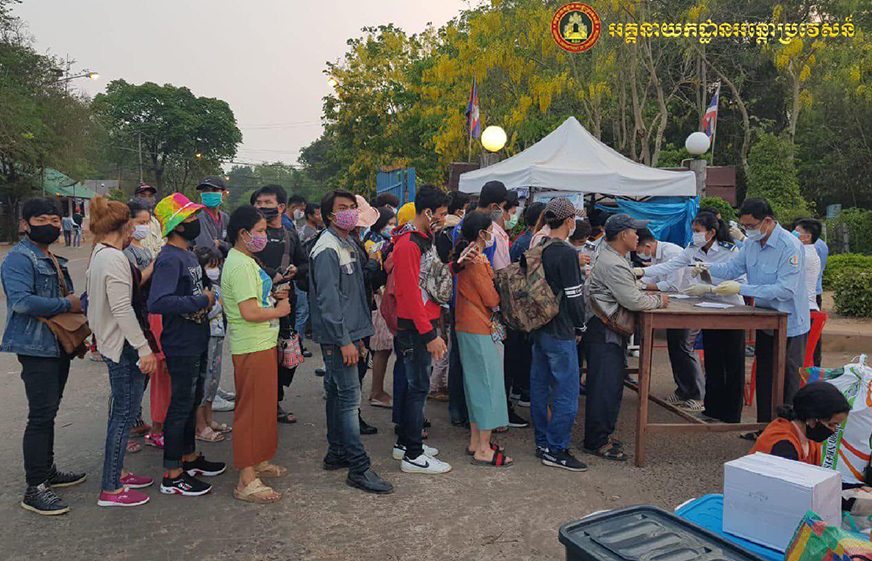 The Cambodian migrant workers COVID-19 cluster positive cases has increased to 27.
The Ministry of Health announced that the latest COVID-19 patient is a 28-year-old female from Battambang province, who returned from Thailand on January 8. She is currently receiving treatment at the Banteay Meanchey Provincial Hospital.
This new case brings Cambodia's COVID-19 positive cases to 392 confirmed cases, including 270 Cambodians, 45 French, 18 Chinese, 13 Malaysians, 12 Americans, 10 Indonesians, 6 British, 3 Vietnamese, 3 Canadians, 3 Indians, 2 Hungarians, 2 Pakistanis, 1 Belgian, 1 Kazakhstani, 1 Polish, 1 Jordanian, and 1 Japanese.
Meanwhile, three recoveries were also reported by the ministry. Chief among them is a 56-year-old wife of the Director General of the Prison from Borey Peng Huoth, Street 60m, Phnom Penh, She was released from Khmer-Soviet Friendship Hospital. She was one of the index cases in the November 28, 2020 Community Incident which saw 41 people being infected.
The other two recoveries comprise a 28-year-old woman from Boeung Reang commune, Kamrieng district, Battambang province and another 24-year-old Cambodian woman, also from Boeung Reang commune, Kamrieng district, Battambang province. Both women had arrived in Cambodia from Thailand on December 31, 2020 and were released from Battambang Provincial Referral Hospital after undergoing successful treatment.
The three recoveries brings the total number of cured cases to 374. Khmer Times