Government gives $23mil to workers who lost jobs over pandemic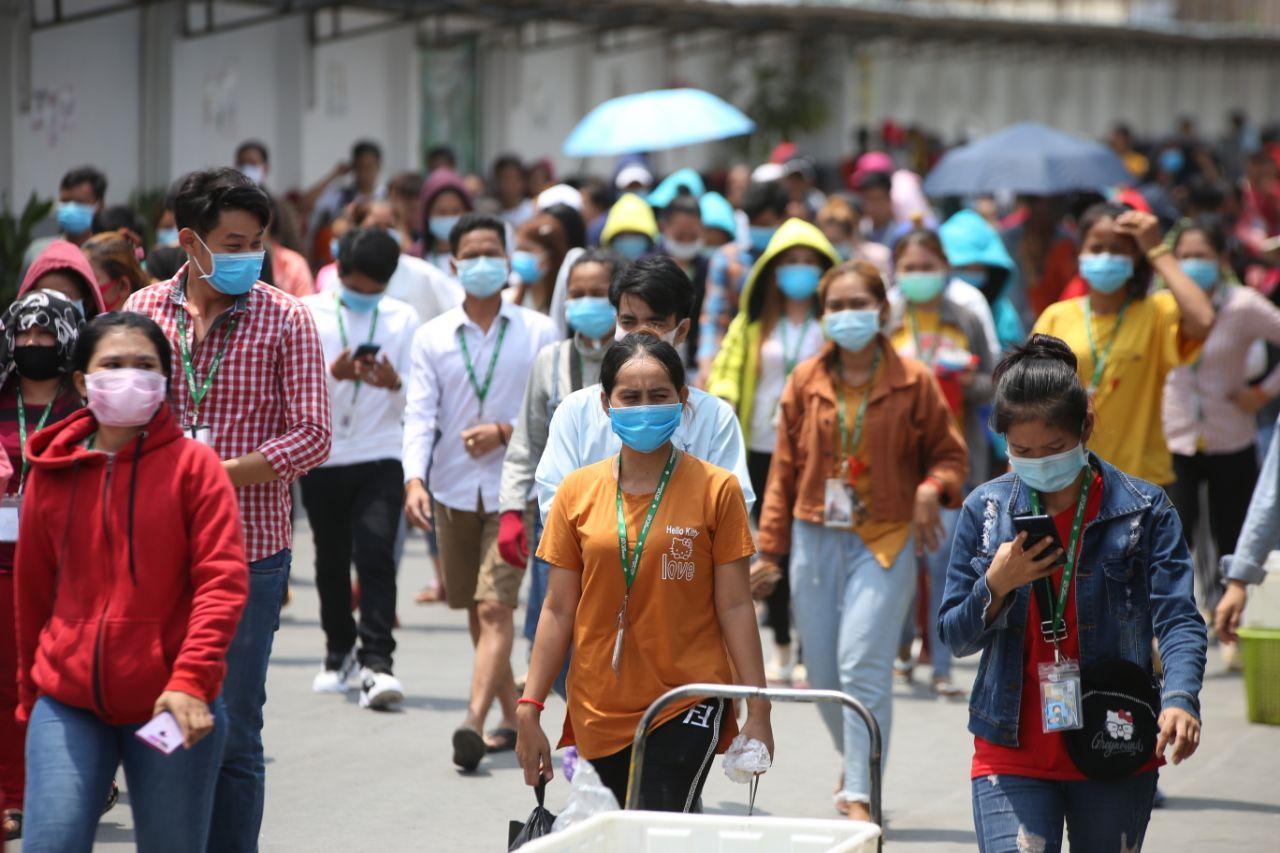 A total of $23 million has been given out to those affected by the closure of businesses in the tourism industry and garment factories due to the COVID-19 pandemic.
The Ministry of Labor is expected to allocate additional funds to provide financial aid to another 8,000 workers. However, the amount was not disclosed.
Ministry spokesman, Heng Sour said the government allocated the money as it was sympathetic and concerned with the plight of people who lost their jobs and were suffering.
The COVID-19 outbreak, he added, had affected 129 garment factories that were forced to close down their businesses.
"The plight of the jobless workers had led to the Ministry of Labor and Ministry of Economy and Finance to allocate the initial $23 million to be given out as financial aid to the unemployed workers," he said.
On December 24, the government extended its financial support programme for the garment and textile industry, tourism sector, and poor people from January to March 2021.
Yesterday the ministry announced the opening of the 45th allowance for more than 8,400 workers in the garment and tourism sector.
This will benefit 8,484 workers in 66 factories in the garment and tourism sectors who lost their employment contracts. There are 21 garment factories in Phnom Penh, Kandal, Kampong Speu, Kampong Chhnang, Prey Veng, Preah Sihanouk, Takeo, and Svay Rieng. As for tourism, there are 45 companies in Phnom Penh, Siem Reap, Kampot, and Preah Sihanouk.
Sour said the workers can get these benefits through Wing Specialized Bank, which will send a message on the payment of government subsidies to their mobile numbers as it was done earlier.
The ministry said the government will continue its $40 per month allowance for workers in the garment, textile, footwear, and travel product sectors for an additional three months from January to March 2021 while factory owners in these sectors must pay an additional $30 per worker.
The government, through the ministry, has been providing financial assistance to these workers since April last year.
So Pheak, a garment worker, said that she lost her job last year due to COVID-19 and it was financial support from the government that helped her meet the family needs.
"I am so grateful to the government for the aid given. To make ends meet, I am now helping my mother do farming. The yield from the farm gives us additional income. I hope the COVID-19 ends." she said, adding that if the current situation continues, it will bring a lot of hardship to many people.
Cambodia's exports in clothes, footwear, and travel goods were down nine percent for the first 10 months of the year as compared to 2019 figures, according to data from the General Department of Customs and Excise (GDCE). The total value of these export products between January and October was $8.215 billion.