Japan Provides 15 Machinery For Infrastructure Construction In Cambodia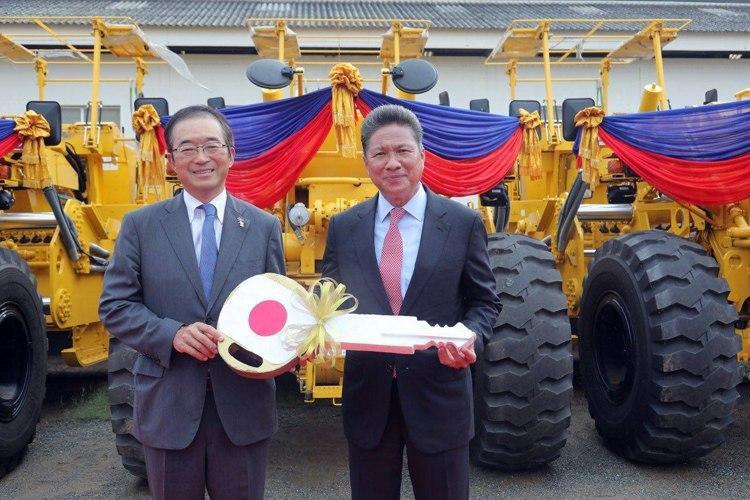 The Government of Japan has provided 15 construction machines worth US$4.5 million under Japan's Grant Aid for the Economic and Social Development Programme to the Royal Government of Cambodia (RGC).
The handover ceremony took place here yesterday under the presidency of Cambodian Senior Minister and Minister of Public Works and Transport H.E. Sun Chanthol and Japanese Ambassador to Cambodia H.E. Mikami Masahiro.
On the occasion, H.E. Sun Chanthol said the machinery will be used in road infrastructure construction projects, especially the 38 road projects in Siem Reap province, approved recently the RGC.
The senior minister expressed his gratitude through H.E. Ambassador Mikami Masahiro to the people and Government of Japan for their spiritual, technical and financial support for the construction, rehabilitation and development of roads, bridges and international port to facilitate the transport of goods to national and international markets in order to contribute to the economic growth, social development and poverty reduction in Cambodia.
The machinery, donated by Japan's Marubeni Protechs Corporation, include Road Stabiliser & Accessories (3 Units), Vibratory Single Drum Roller with CANOPY Stay (3 Units), Pneumatic Tire Roller (3 Units), Vibratory Tandem Roller (3 Units), Walk-behind Roller (3 Units), and Spare Parts & Consumables.
Credited: AKP/ Phal Sophanith