Cambodia's COVID-19 situation: No new case for 11 consecutive days and no active case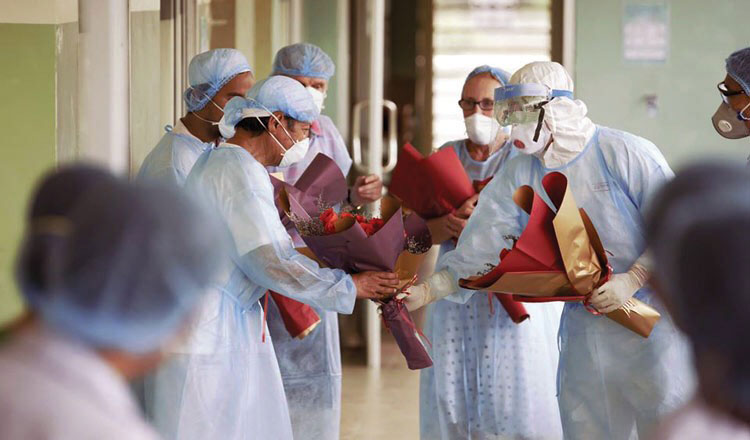 Cambodia this morning reported that the last remaining COVID-19 patient, an 18-year-old Indonesian male, has been successfully treated and discharged from hospital.
Thus, Cambodia does not have any active cases being treated nor as an added bonus, has reported any new cases of positive cases for the 11th consecutive day.
The total of COVID-19 cases discovered in Cambodia remains at 274 and all 274 completely recovered, according to a press release of the Ministry of Health.
Among the 274 confirmed cases were 174 Cambodians, 41 French, 17 Chinese, 13 Malaysians, 8 Indonesians, 7 Americans, 5 British, 3 Vietnamese, 3 Canadians, 1 Belgian, 1 Indian, and 1 Kazakhstani.
At the same time, added the same source, no recovered case of COVID-19 was recorded. Therefore, the total number of cured patients is at 100 percent of the total cases.
Since the first case detected in Preach Sihanouk province in late January, the COVID-19 pandemic has hit 13 provinces and capital of Cambodia.
Credited: Khmer Times