DC-Cam opens third Khmer Rouge info center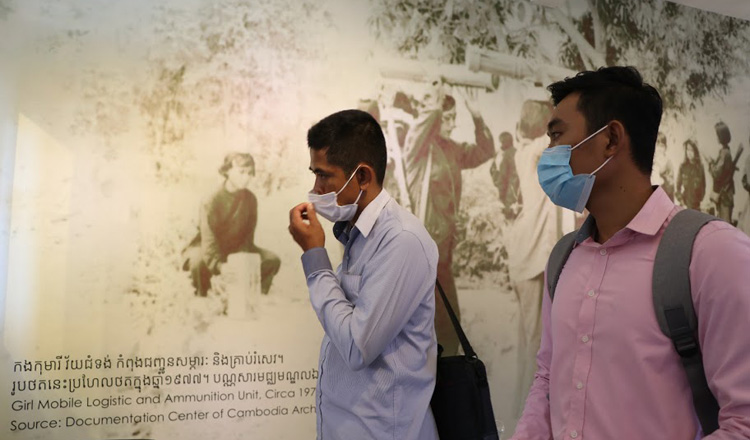 The Documentation Centre of Cambodia, in collaboration with the Ministry of Education, Youth and Sports, opened a new center in Takeo province yesterday.
The new resource hub has been established in Takeo's Teacher Training Center in Dounkeo city.
The new center is the third of five planned to be established in the provinces of Takeo, Kampot, Prey Veng, Kampong Cham and Phnom Penh, to inform citizens about the Khmer Rouge rule.
Pheng Pong-Rasy, director of the Prey Veng Document Centre told Khmer Times yesterday the centers will serve as educational hubs which can be utilized by students to know more about the history of the Khmer Rouge period and become well-versed in the subject themselves.
"We started with our proposal and negotiated with the relevant officials in the Education Ministry. The construction took around a year to complete," he said.
"The construction and preparation of the center were completed in July, however plans for the center are on hold temporarily amid the pandemic," he said.
"In the Takeo Centre, besides photographs, we have a library named the Khmer Rouge Documentary Library which displays books published by the Documentation Centre and others about the Khmer Rouge written by famous foreign authors," Pong-Rasy said.
He said there are 12 bookshelves containing more than 3,000 documents related to Khmer Rouge operations between 1975 and 1978 in Takeo, Kampot and Kampong Speu provinces.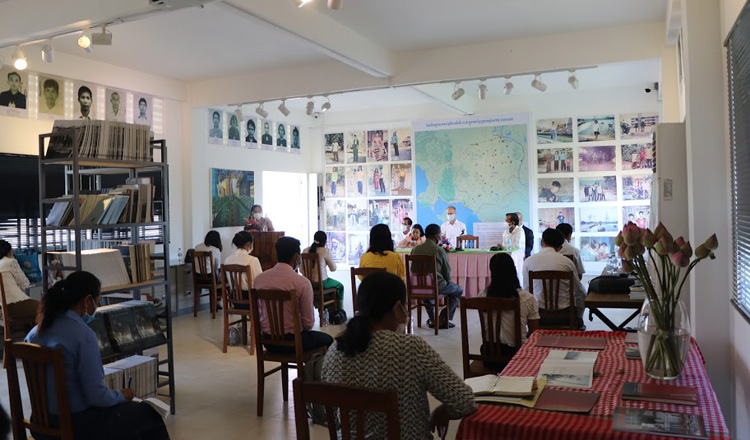 "The purpose is to disseminate and collect information related to the Khmer Rouge regime. For this purpose, we can create many programs, such as outreach programs for villages, communes and people who were victims. We also plan outreach programs for teachers and students in high schools in the provinces." Pong-Rasy added.
"Because the number of victims of the Khmer Rouge regime is dwindling and the number of the younger generation is increasing, collecting documents on this period of history is important. If we do not collect the documents now, the younger generation will not know and people cannot educate themselves to stop history repeating itself," he said.
Pong-Rasy said he believes that the centers will become increasingly popular as they have been boosted by help from the education ministry, the regional pedagogical center and other relevant institutions," he added.
"Students will spend two years studying, then they will become teachers on what they have learned. The passing on of this knowledge is an important role and upon learning they will be tasked with teaching the next generation," Pong-Rasy said. "Dissemination of information is an important but difficult task. However, we will continue to disseminate in schools, villages and other institutions and have a lot of work to do to spread the word." Khmer Times