Cambodia selects logo, mascot and motto for the 2023 SEA Games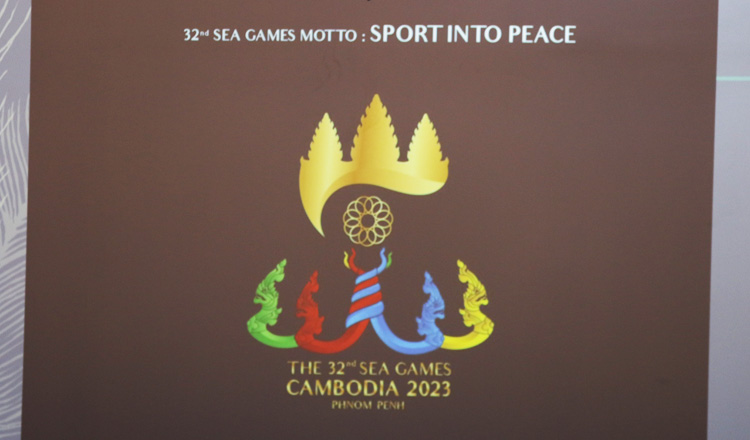 The 2023 Cambodian SEA Games Organizing Committee (CAMSOC) had decided on the official logo, mascot and motto for the 2023 Southeast Asian Games.
Vath Chamroeun, secretary general of the National Olympic Committee of Cambodia (NOCC), who is also the incumbent secretary of CAMSOC, made the announcement during the CAMSOC meeting on July 2. The meeting was attended by Defence Minister Tea Banh, who is chairman of CAMSOC and Tuorism Minister Thong Khon, the president of the NOCC.
According to local media reports, the slogan selected is "Sport Into Peace". The slogan apparently reflects Cambodia's journey from being a strife-torn country to a respected member of the Southeast Asian community.
Cambodia has been torn by conflict from the 1960s until the early 1990s. From then on, the Kingdom developed tremendously, becoming one of the fastest-growing economies in the world.
The logo, meanwhile, is inspired by two of Cambodia's foremost symbols, the Angkor Wat temples and the four dragons, with the 11 countries within Asean represented in different colours. The mascots are two rabbits wearing Cambodian uniforms, one red and the other blue, reflecting the colours of the Kingdom's flag.
The official logo, mascot and motto will be formally unveiled to the public on August 7, 2020. The date marks the start of the 1,000-day countdown to the 2023 SEA Games.
CAMSOC launched the logo-mascot design contest in August last year.
Despite the dangers posed by the coronavirus pandemic, CAMSOC and its associated committees have been busy preparing for the SEA Games.
Members of CAMSOC have been meeting on a weekly basis to discuss and decide on matters related to Cambodia's hosting of the event.
In the past several weeks, CAMSOC has, among other matters, discussed updates on the construction of the $200 million Morodok Techno National Stadium and roads from Phnom Penh to the stadium.
The Media and Promotion Commission and Culture, Environment and Sports Education Commission, two of the 14 special commissions involved with the preparations, also presented their plans last month.
Cambodia will host the SEA Games three years from now. It will mark the first time the Kingdom is hosting Southeast Asia's biggest sporting event.
Cambodia was supposed to host the 1963 SEA Games (then called Southeast Asian Peninsular Games), but it did not push through due to the deteriorating political situation at that time.
Credited: Khmer Times