Government reserves $125 million for vulnerable families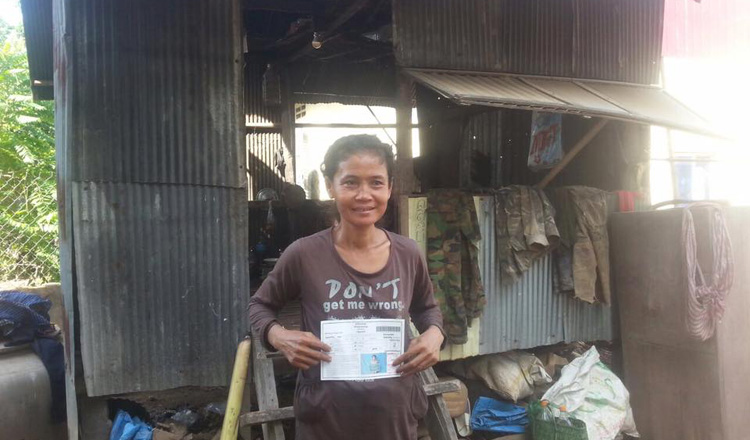 Prime Minister Hun Sen announced the government has already allocated $125 million for poor and vulnerable families adversely affected by COVID-19.
Speaking during the launch of the "Cash Transfer Program For Poor and Vulnerable Households During COVID-19" campaign, held at the Peace Palace yesterday, Mr. Hun Sen said the government plans to pay around $25 million per month to more than 560,000 poor and vulnerable families affected by the coronavirus crisis.
However, Mr. Hun Sen noted that the program will stop if and when the COVID-19 situation eases.
The allowance will be paid in the fourth week of each month through Wing Specialised Bank, a nationwide network of agents.
Minister for Economy and Finance Aun Pornmoniroth said because of the achievements of the government's public financial management reform and fiscal consolidation, people should have confidence in the plan.
Yesterday, Australia and Germany lauded the government's emergency cash transfer program for poor and vulnerable households during COVID-19.
Bos Leav commune chief Nay Yi said the authorities had already carried out surveys to identify beneficiaries in Kratie province, choosing 39 families after interviewing 60 families so far out of a total of 71 in his commune.
"We just received the cards today [yesterday] and I will distribute them to the beneficiaries tomorrow [today], before interviewing the remaining families for eligibility," he said.
"Our authorities, in collaboration with NGOs, will also provide land and help poor people to grow and raise animals, including fish, chickens, ducks, and pigs," he added.
The executive director of the Affiliated Network for Social Accountability San Chey said that as the COVID-19 crisis cripples small-scale businesses, low-income earners are more vulnerable than ever. Therefore, the authorities should carry out surveys affectively to identify families who are struggling and need help.
"The government is now going through the first round of resolutions, however, these may require further action, with the possibility of a second-round for poor groups without equity cards amid the COVID-19 pandemic," he said.
Minister of Planning Chhay Than requested all relevant authorities to disseminate information on how to register equity cards and vouchers at communes offices, to receive due subsidies from the government.
If poor people do not bring their equity cards to the commune office, they will not receive the allowance, he said.
"For people interviewed and identified as beneficiary families after June 1, 2020, they will receive equity and subsidies later, but please, do not worry," he said. Khmer Times