PM Hun Sen: First novel coronavirus patient in Cambodia healthy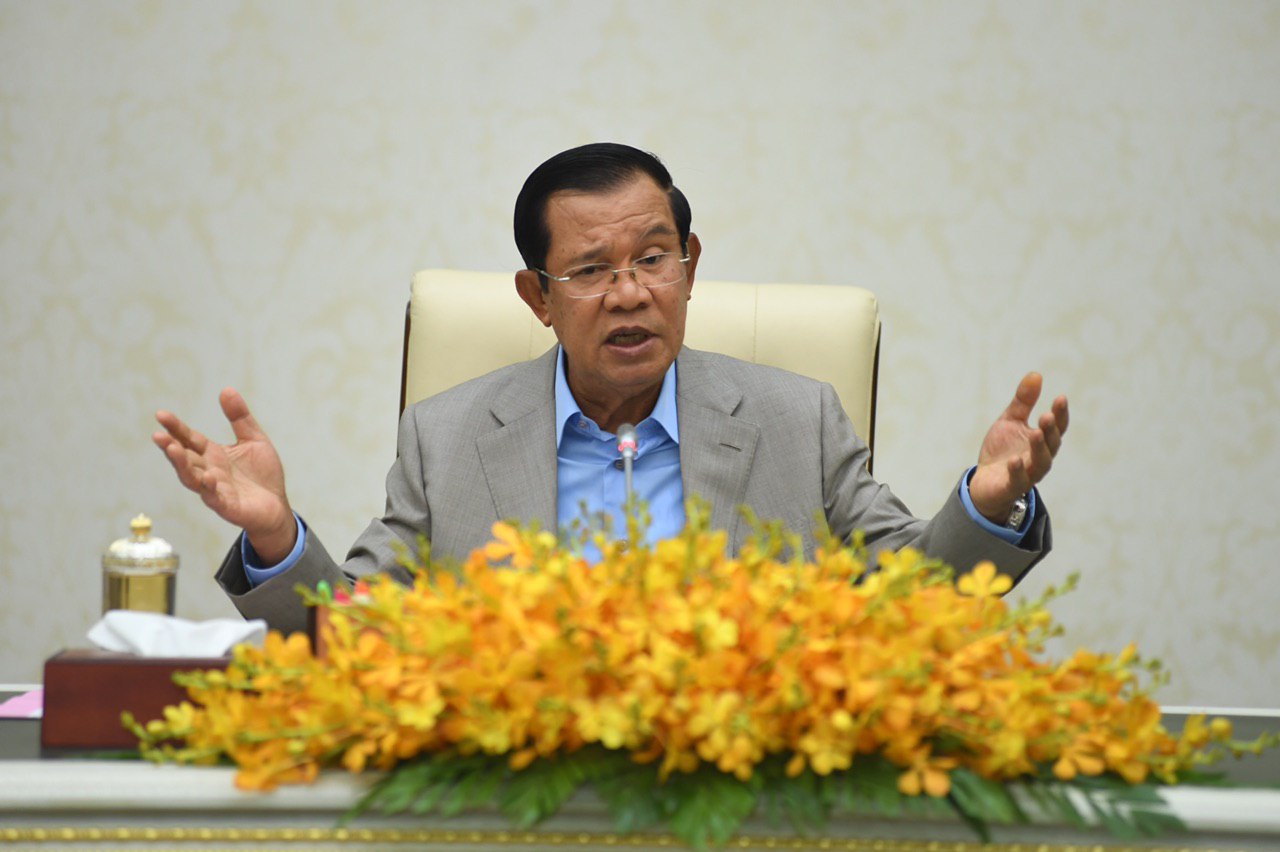 The first novel coronavirus (2019-nCoV) patient in Cambodia is healthy, Cambodian Prime Minister Samdech Techo Hun Sen said on Thursday.
The patient, a Chinese man from Wuhan, the epicenter of the coronavirus outbreak in China, was tested positive for the virus by the Pasteur Institute in Cambodia Monday.
The 60-year-old patient has been placed in an isolation room at the Preah Sihanouk Provincial Hospital in southwest Cambodia's Preah Sihanouk Province.
In a live televised speech on the state-run National Television of Cambodia, the prime minister said that the patient was in stable condition and could walk and speak normally with doctors.
"He is fit, almost ready to let him go back to his hometown," Hun Sen said, adding that doctors continued to keep the patient isolated until he completely recovers from the virus.
So far, there is no new confirmed case of the virus in Cambodia, Hun Sen said, calling on the public not to spread fake news about the virus.
He urged people not to panic and told all state institutions, schools, private companies, markets, and pagodas to function as usual.
The prime minister praised China for its high responsibility to combat and contain the spread of the virus and advised Cambodian diplomats, expats and students in China to cooperate well with the Chinese authorities to fight the virus.
Hun Sen added that Cambodia would not suspend any direct flights with China, saying that such a move would hurt Cambodia's economy and bilateral relations.
Chinese health authorities announced Thursday that 7,711 confirmed cases of pneumonia caused by the novel coronavirus had been reported in 31 provincial-level regions and the Xinjiang Production and Construction Corps by the end of Wednesday. A total of 170 people have died of the disease.