Nearly 300 small and medium firms seeking emergency loans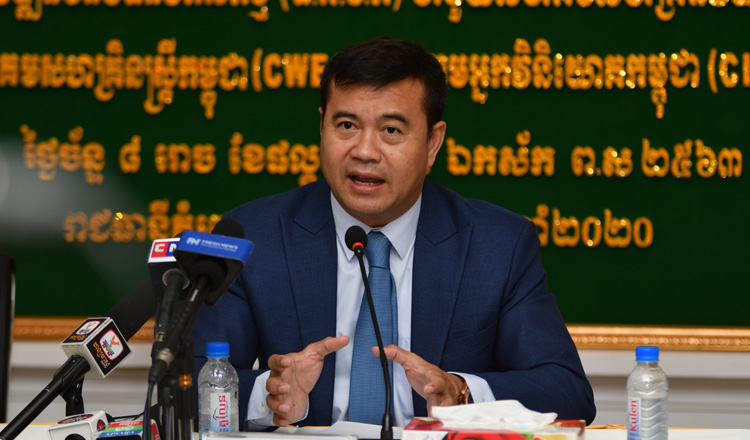 The Agriculture and Rural Development Bank (ARDB) said that it has received more than 288 loan applications so far amounting to $31 million from small and medium enterprises (SMEs).
In March this year, the government allocated $50million special fund for SMEs. The fund is designed to specifically focus on agro-processing, food processing, agri-business, crops including vegetables, livestock and aquatic businesses plus any enterprise that uses raw materials from agriculture.
The bank has recently reduced the interest rate from 6 to 5 percent for working capital and 6.5 percent to 5.5 percent for investment capital, as well as increase the payment period for up to seven years. SMEs can borrow up to $300,000.
ARDB General Director, Kao Thach, told Khmer Times that so far the bank has received nearly 300 applications for funds from the bank and the bank has approved around $4million out of the requested $31million.
"The process of the loan approval is late because of the complicated collateral assessment for small enterprises in the province," Thach said. He said that mostly the loans go to aquatic, livestock, poultry, and vegetable farms.
Thach added that the ARDB had also cooperated with Cambodia's Investors Club (CIC) acting as a credit guarantee on behalf of the borrowers, especially owners of SMEs, and provides cooperation by offering information on borrowers to the bank. The CIC will also help the SME owners who lack collateral to get additional working capital to expand their business and boost relationships between them and producers, processors, and goods collectors with the bank as a basis to make a loan assessment.
However, he said the credit guarantee on behalf of the borrowers will be only for medium enterprises or manufacturing, not small-scale enterprises.
"What we must now is to screen the applications one-by-one and go to evaluate their business," he added. "We suggest prioritized applications on a first-come-first-served basis," he added.
Thach also urged and encouraged the small and medium enterprises owners across the country to quickly prepare the necessary documents in order to get a loan from the ARDB to expand their business. He also urged the farmers, livestock raisers, fish farmers, and vegetable growers to manage their business plans in order to supply the market with stability and reduce imports of those products from neighboring countries.
Eligible SMEs for the special fund are those working on processing agricultural products that are able to expand operations, can create jobs from five to 30 places, and are registered SMEs regarding the taxation department and relevant ministries, according to ARDB's director-general.
He said that this is a special package fund, so the bank will also provide training to them regarding business plans, financial statements, good governance, marketing plans, financial management, and training on technical support. Khmer Times