Government imposes seven days travel restriction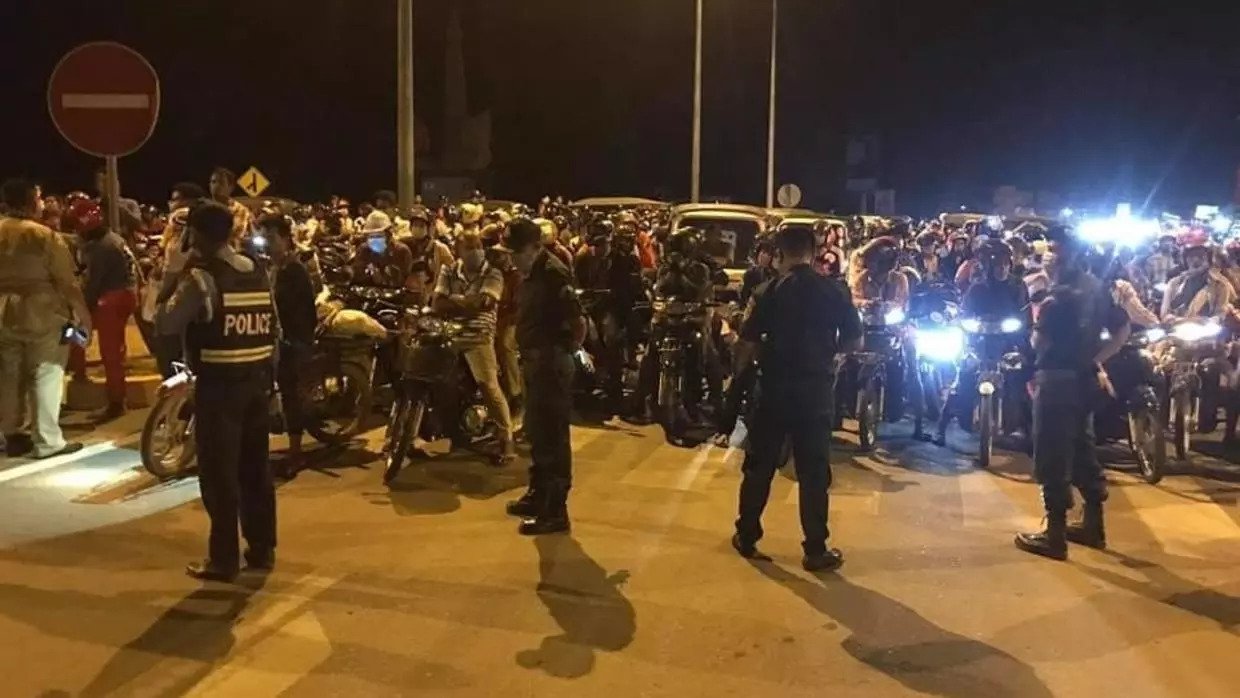 Prime Minister Hun Sen yesterday issued an order for a week-long ban on all travel across the country from one district to another in a move to stem the spread of the coronavirus pandemic in the Kingdom.
In a letter dated yesterday, Mr. Hun Sen said the government imposed the ban on travel nationwide. He noted the purpose of the government's measure is to prevent the outbreak of COVID-19 among the community.
"The ban is on all travel in the country including getting in and out of Phnom Penh, from one district to another and from one province to another," he said.
However, all transportation of goods by land, water and air, ambulances of state and private hospitals, fire trucks, and vehicles belonging to armed forces and civil servants and dump trucks are exempted from the ban.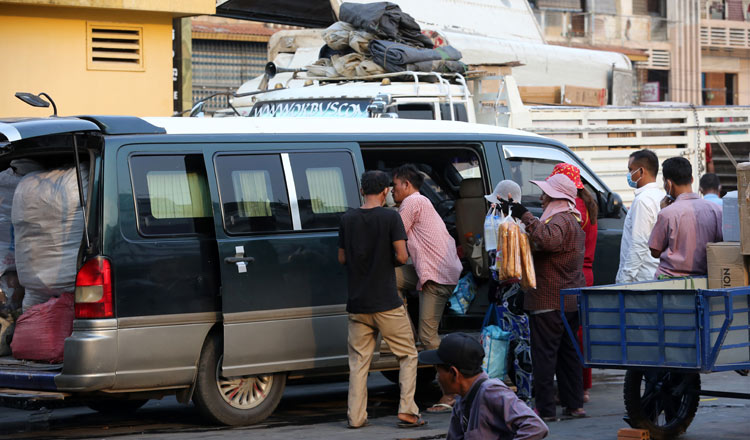 Transportation of garment workers is permitted by the Labour Ministry and of people going to hospitals or commune health centers is also allowed but is limited to only four people at any one time.
"This order becomes effective from 24:00 April 9, 2020, to 24:00 April 16, 2020," Mr. Hun Sen said.
In a message on his Facebook page last night, Mr Hun Sen said he had no choice but to ban travel in the Kingdom to ensure safety during the coronavirus crisis.
"For the safety of the nation and the lives of the people, I have no choice but to issue travel restrictions," he said. "If the law on 'state of emergency' comes into force, it would be implemented in such a circumstance."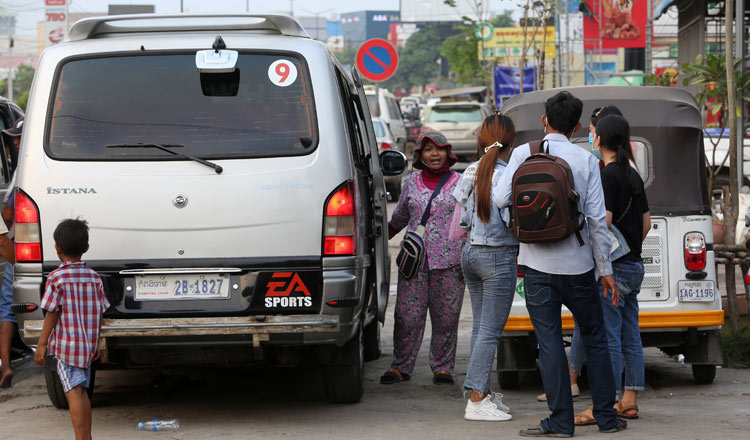 Additionally, in an audio recording obtained yesterday, Mr. Hun Sen also asked Interior Minister Sar Kheng to hold an urgent meeting regarding the issue. He said the travel ban is necessary.
"If we do not do so, our workers will go to provinces, so we have taken an urgent measure," Mr. Hun Sen said.
Mr. Kheng yesterday met the governors of the capital and all provinces at the Interior Ministry to inform them of measures needed to be taken to implement the travel ban smoothly.
"The government travel restriction order is […] to prevent the outbreak of the coronavirus in the country," he said in his official Facebook page.
To avoid an outbreak the government also previously ordered the temporary closure of schools, nightclubs, cinemas, casinos, and gyms and fitness centers, massage parlors and spas while citizens have been urged to avoid gathering in public.
Phnom Penh municipal governor Khuong Sreng last night also called an urgent meeting of all relevant officials and departments to implement Mr. Hun Sen's order, including blocking the roads into the capital from last night.
Kheang Phearom, Preah Sihanouk provincial hall spokesman said last night the provincial authority is well prepared to implement Mr. Hun Sen's order.
"The provincial governor Kuoch Chamroeun has assigned a deputy provincial governor along with the chief of provincial administration to lead forces deployed in target areas to implement the government's order," he said. "All roads or streets in the province will have roadblocks from midnight [yesterday]."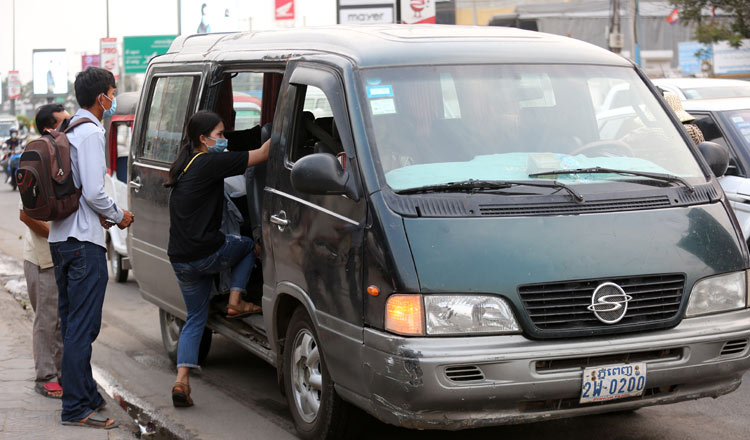 Mr. Phearom said transportation of goods by land, water and air, among others, will still be allowed in the province.
"We have already informed the local authorities in all districts and cities and the armed forces to disseminate this order to people in the province," he added.
Labour Minister Ith Sam Heng yesterday also issued a notification on measures to prevent COVID-19 in factories, enterprises, and establishments following the cancellation of the Khmer New Year holidays.
"Workers/employees must continue to work normally at their factories, enterprises, and establishments," he said.
He also instructed employers to provide a list of names of workers who have already taken leave and left for their home province so that the authorities can quarantine them when they return.
Far Saly, president of the National Trade Union Confederation, yesterday welcomed the decision of the government to impose the travel restrictions.
"I strongly support the government's measure on travel restriction because it is aimed at stopping the spread of COVID-19," he said.
He said it was the right idea to block workers from leaving the capital.
"We recommend they do not visit their home provinces during this period because they risk getting the virus," Mr. Saly said.
He also voiced his concern that if people or workers return to their home provinces they may meet friends or relatives who just returned from Thailand for the Khmer New Year period and may be infected.
According to the Ministry of Interior, tens of thousands of migrant workers had flocked to Cambodia before Thailand closed its border due to the virus outbreak and most of them had returned to their villages.
"Some of them [workers] may bring the virus back to their workplaces when their return and spread it to their colleagues in factories," Mr. Saly said.
He called on workers and people to understand the difficulties the government is facing in dealing with the pandemic. Khmer Times