CSX to continue trade during Khmer New Year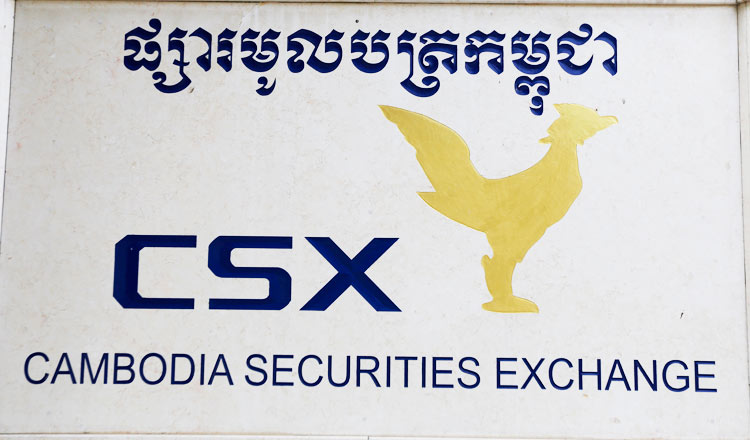 The Cambodia Securities Exchange will continue normal operations and trading activities during the up-coming Khmer New Year Holidays, according to a company announcement released today.
It stated: "In reference to notification number 012/20 on the deferment of Khmer New Year Public Holidays 2020 issued by the Ministry of Labour and Vocational Training dated April 7, 2020, The Cambodia Securities Exchange (CSX) is informing the public that the CSX will continue to operate and allow for trading activities during the upcoming holidays from April 13 to 16 . This is an effort with the government of Cambodia to prevent the spread of COVID-19.
"Our investors will be able to both trade securities and place orders via our member's computer system and via their mobile trading systems as per usual. Further notice will be given should there be any changes to the trading days in the future," the announcement also read
The CSX chief operating officer, Jong Weon-Ha told  Khmer Times that he believes the Cambodian government has made the right decision to postpone the public holidays in an effort to fight the spread of COVID-19 in Cambodia.
"By allowing businesses to continue their operations during the Khmer New Year, it shows the government's strong support in business activity and securing the income of workers, while also preventing the risk of spreading the virus. These actions give us a good prospect for the upcoming quarter," Jong said.
ACLEDA Bank Plc. has also made a public announcement that the bank will continue their much- anticipated Initial Public Offering operations and subscriptions as per normal trading hours and via all usual channels.
Jong also said that the pandemic has already had a strong impact on market performance in the first quarter of 2020, especially in the month of February. Even despite inactive trading, the CSX Index dropped just 22 percent in this first quarter.
However, he stated the sharp decline only started from mid-February to early March and since then the local index has only slightly fluctuated around 600 points, hopefully pointing to a market recovery.
"I believe the Index will go up in the next quarter after bottoming out last month, but it is still questionable how far it can go, as we are not sure about when this pandemic will be over," he added.
The CSX reports that during the first quarter of 2020, the number of accounts registered with the exchange totalled 24,367, representing an increase of about 8 percent compared with the last quarter of 2019.
Of those registered account, 83 percent or 20,230 accounts are local and 17 percent or  4,137 accounts are foreign.
Credited: Khmer Times