PM: Treatment Of COVID-19 Infected Patients In Cambodia Is Free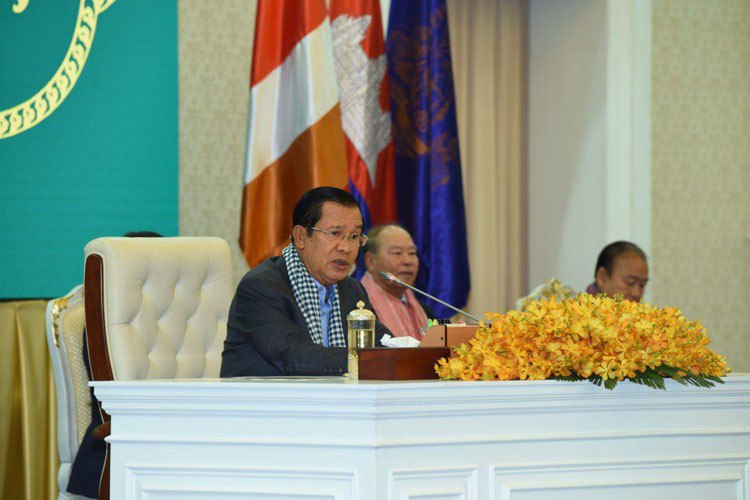 All patients, regardless of their nationalities, tested positive for the new coronavirus (COVID-19) in Cambodia have free of charge access to treatment.
"We are poor, but our heart is big," underlined Samdech Akka Moha Sena Padei Techo Hun Sen, Prime Minister of the Kingdom of Cambodia at a get-together here this morning with Cambodian health practitioners volunteer to combat the pandemic.
All infected foreign nationals will be treated by Cambodian doctors free of charge, announced the Premier, stressing that it is Cambodia's obligation as a host country.
Samdech Techo Hun Sen also laid stress on three main tasks being conducted by Cambodia in its fight against COVID-19: prevention of imported transmission, prevention of transmission inside the country, and treatment of infected patients.
As of this morning, Cambodia has recorded 93 confirmed cases of COVID-19, of them six have recovered – four Cambodians from 41 to 61 years old, a 60-year-old Chinese tourist, and a 65-year-old British tourist.
Since the first case detected in Preah Sihanouk province in late January, the COVID-19 pandemic has now hit 13 provinces and the capital of Cambodia.
According to the World Health Organisation, there are now 422,614 confirmed cases with 18,892 deaths in 197 countries and territories around the world.