Banks Deny Lack of Action on Money Laundering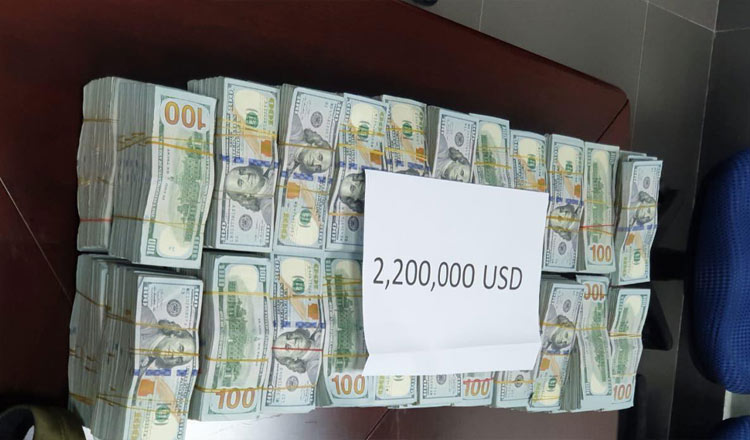 The Association of Banks in Cambodia (ABC) and its respective members say Cambodia is moving forward in eradicating corruption and money laundering. ABC also acknowledges "black money" can still be detected.
ABC said it would like to ensure the public that the National Bank of Cambodia (NBC) and the Cambodian Financial Intelligence Unit has taken various appropriate steps in preventing such activity and that all financial institutions in Cambodia that are operating under a license from the NBC do not engage in money laundering or any other criminal behavior.
It added that after being further strengthened in recent years, all financial institutions are subject to strong scrutiny from regulators. Also, all financial institutions follow strict guidelines in bringing onboard new clients. Some of those so-called Know-Your-Customer processes include fully accessing sources of funds to ensure that no money stemming from criminal activities will find its way into the financial system of Cambodia.
Khmer Times ran a story under the headline: "More than 70 money laundering cases uncovered since global watchdog's greylisting" on Monday.
It said after the global money-laundering watchdog Financial Action Task Force (FATF) placed the Kingdom on its grey list last year, the Interior Ministry has cracked down on 75 cases, seized about $8 million and confiscated nearly 3,000 vehicles.
In February last year, FATF placed the Kingdom on a list of countries "highly vulnerable to money laundering" following reports showing its judicial system had high levels of corruption and it lacked the will to investigate financial crimes.
According to an Interior Ministry report obtained by Khmer Times, a total of 75 cases of money-laundering was dealt with by joint authorities, especially the Cambodian Financial Intelligence Unit.
San Chey, executive director of the Affiliated Network for Social Accountability, said he appreciates the government's effort to fight against money laundering.
However, he said the government is not doing enough to handle the problem. ABC's statement yesterday read: "Given the ambiguous statements by Mr. San Chey, executive director of the Affiliated Network for Social Accountability, the ABC would like to request from Khmer Times to issue a clarifying statement in order to ensure that information and the reputation of financial institutions is represented in a righteous manner to the public readers."We appreciate the paper's interest in our sector although, we would further appreciate Khmer Times to employ more scrutiny while issuing statements to the public without the necessary evidence."
Lieutenant General Dy Vichea, director of the Interior Ministry's central security department, says money laundering offenses increased over the past six months. "Modern-day money laundering tends to be connected with other offenses, such as theft and drugs. Lawbreakers will do whatever it takes to launder money." He added about $10 million in "dirty" money was detected flowing through banks during the past six months. Because of concerns regarding financial crimes in the Kingdom, international groups have listed Cambodia in its countries to watch lists.
Khmer Times Acting Editor-in-Chief Kay Kimsong said: "The quotes were attributed to San Chey and do not represent the view of Khmer Times in any way."