Cambodia-China Relations are Steadfast
Samdech Akka Moha Sena Padei Techo Hun Sen, together with the Cambodian delegation, was the first world leader to visit and encourage the leaders and Chinese people on February 5, 2020, during which the outbreak of new Coronavirus and has to face discriminated from the democracy and human rights group.
With the warm welcome of Chinese President Xi Jinping and Premier Li Keqiang, it is very much in line with the Cambodian directive "A friend in need is a friend indeed". Chinese President thanked Cambodia for support and said that "Cambodia and Samdech Techo Hun Sen are Chinese best friends who help each other in times of emergency", which is worthy of the Chinese leader's name. The Cambodia-China relationship is a "steadfast friendship" that cannot be broken.
Although the visit was short but profound and optimistic and full of meaning:
1. Show solidarity with the Chinese government as well as the Chinese people in this difficult time
2. To strengthen the spirit and confidence of the Cambodian people and students living in China and staying in China, to stay strong with the Chinese people
3. To send a message to the people of Cambodia, the disease that occurs in Cambodia is not caused by the "Corona" virus. It is a disease of fear and so far no Cambodian person has been infected. The visit of Samdech Techo Hun Sen in Beijing really shows that Cambodia is a good friend of China in all circumstances, while some countries seem to be waging psycho war on this terror.
In this circumstance, the world needs to work together to curb this new Coronavirus epidemic rather than taking advantage of the outbreak, blaming or exploiting economic and political interests and creating racism. The Cambodia prime minister with his son, and also the head of the Royal Government of Cambodia to China to show a humanitarian and encouraging activity, and to share our condolences and concerns with China, which its people have suffered from respiratory illness and so far killed hundreds and thousands more which some people were infected and undergoing treatment. Cambodia always supports and encourages China and shows the deepest solidarity with the country and its people, no matter how difficult the situation is.
China and Cambodia have a long history of diplomatic relations. Starting in 2019, Cambodia-China relations have begun in the New Era, implementing a common fate policy. He also said that the Chinese government would encourage Chinese investors to invest in Cambodia and import Cambodian products into China.
The president suggested Cambodia improve the investment climate in Cambodia, which supports investment and business. Samdech Techo Hun Sen informs Chinese leaders that Cambodia supports China and always joins and empathizes with China.
This is the virtue of the nation and the people of Cambodia for their friends who value the friendship and respect the territorial integrity and national sovereignty of an independent state like Cambodia. Cambodia, which carried the motto of the country put down by Samdech Techo Hun Sen, "Internal Reform Enhances Outward Friendship in an Independent Spirit". Cambodia does not take any country as an enemy and wants to live in peaceful coexistence to maintain world order.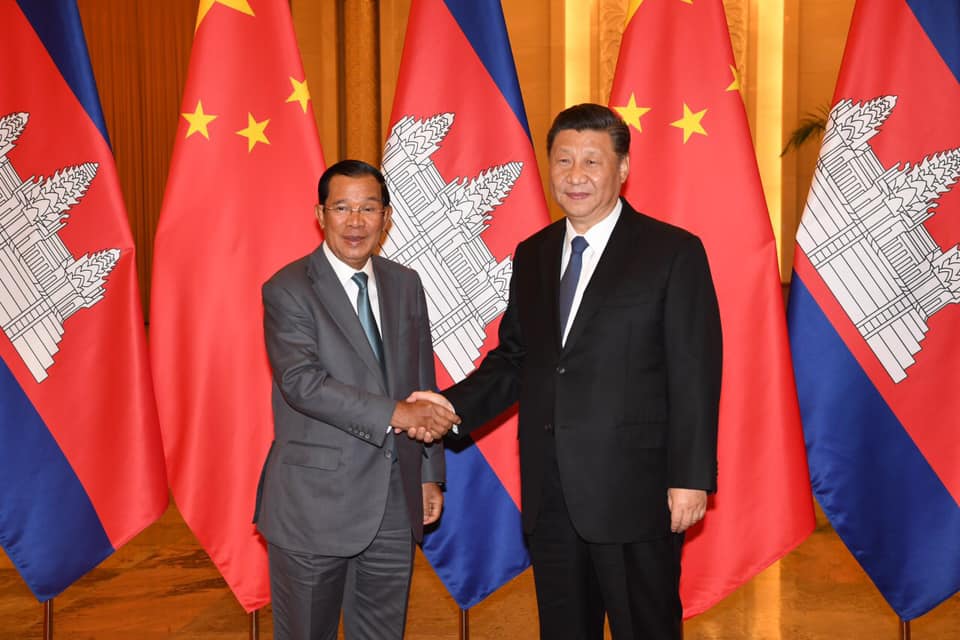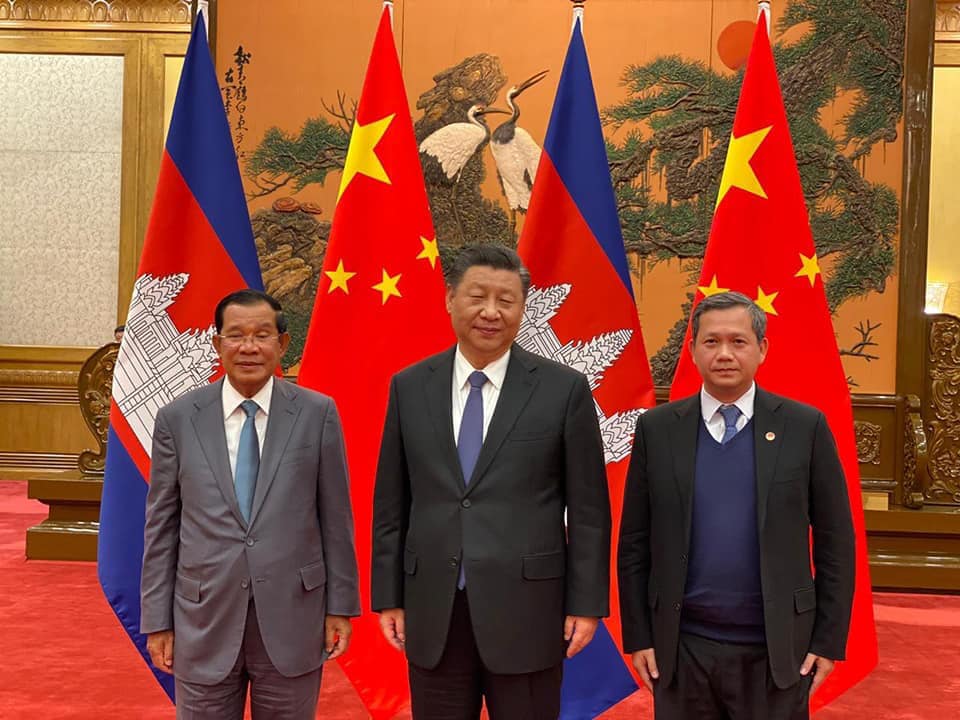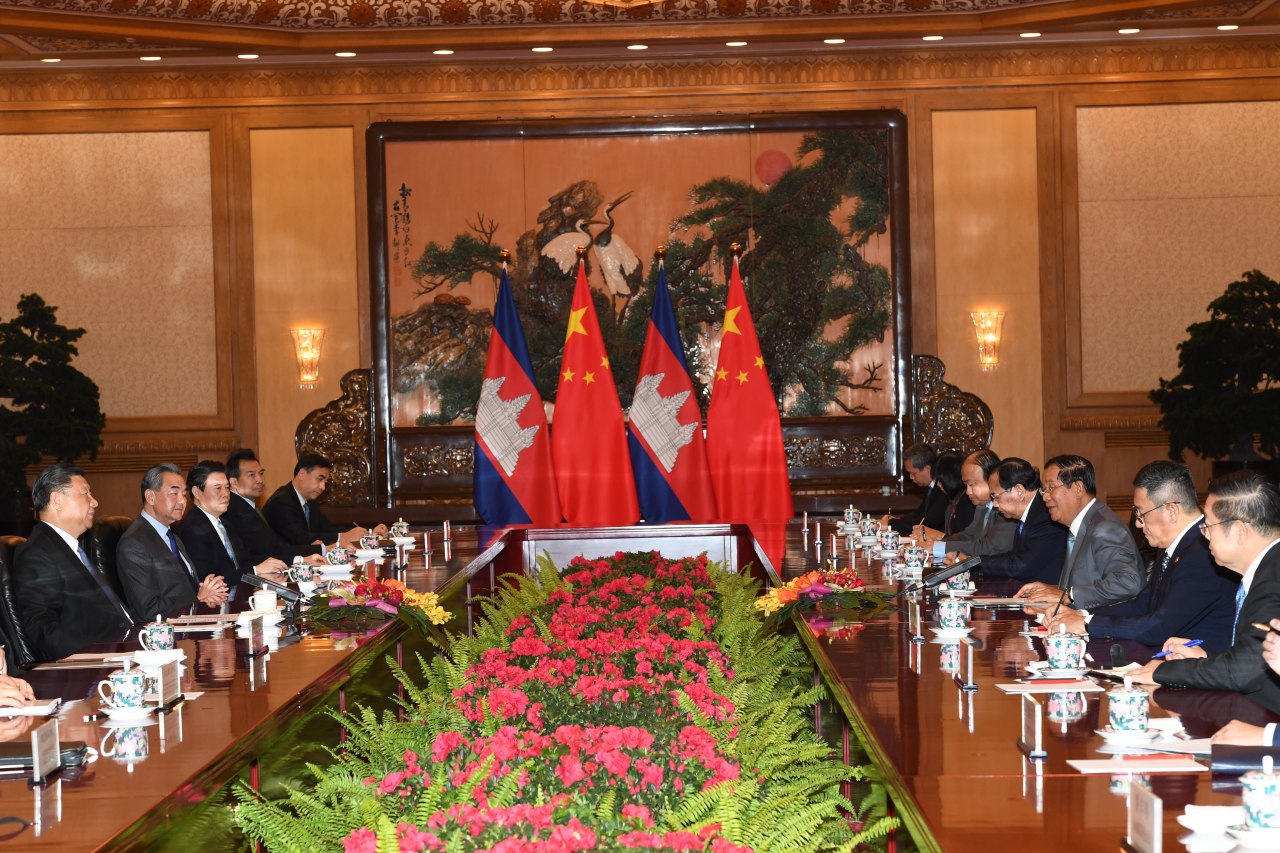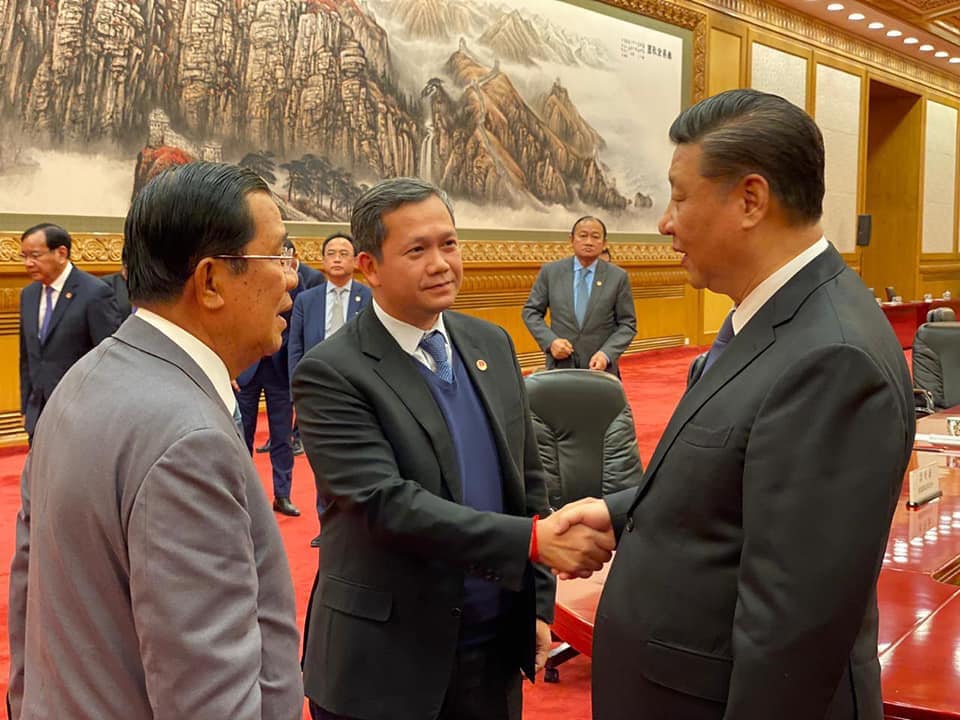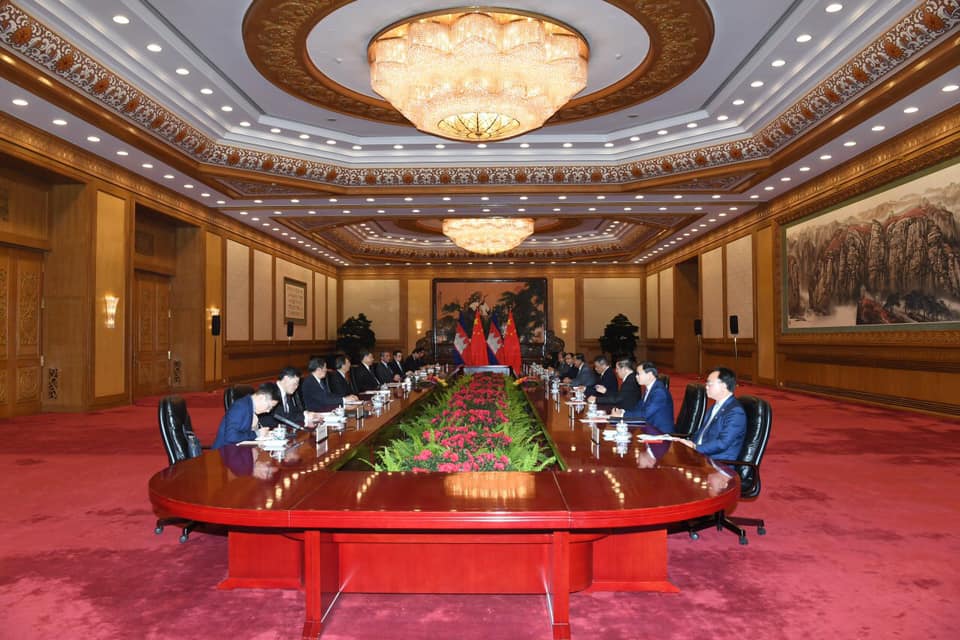 By Chao Chak Smok
Phnom Penh, February 6, 2020