Cambodia, IPTP Sign MoU to Promote Cooperation on Peace Building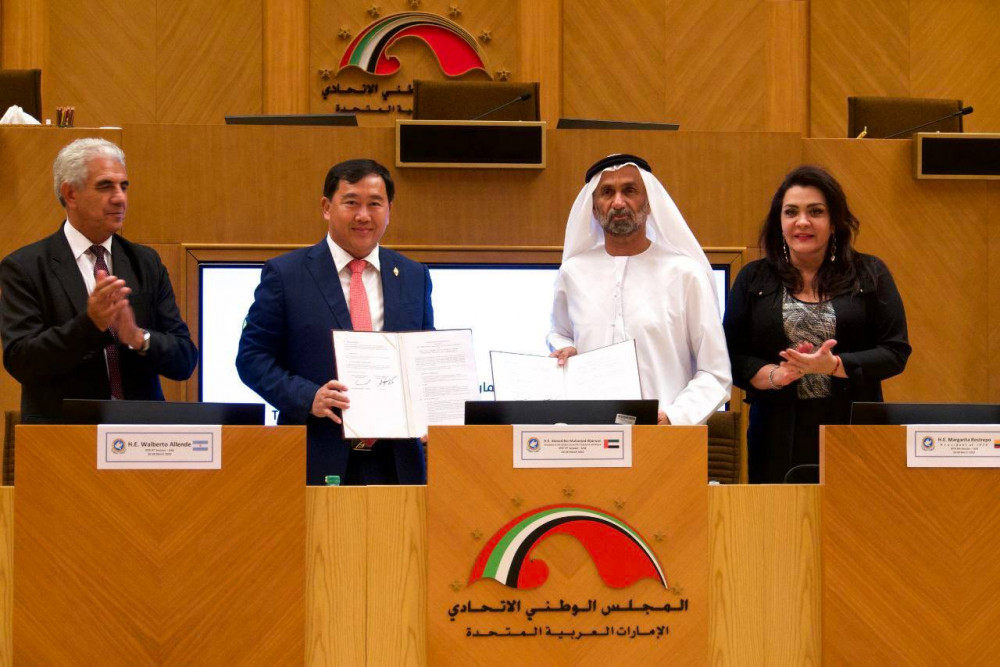 Cambodia National Assembly (NA) and the International Parliament for Tolerance and Peace (IPTP) have reached a Memorandum of Understanding (MoU) to enhance their cooperation on peace-building, war prevention, and post-war reconstruction.
The MoU was inked by Chairman of the NA Commission on Foreign Affairs, International Cooperation, Propaganda and Information H.E. Suos Yara and senior representative of the international parliament of the Global Council for Tolerance and Peace (GCTP) in the United Arab Emirates recently, following the 9th Session of the IPTP.
The 9th Session of the IPTP was attended by representatives from some 80 countries in Asia, Africa, Latin America and Europe, as well as national and international NGOs working in the area.
The meeting also approved a decision to promote tolerance and peace in the region and the world. AKP