Cambodia to Play Key Role in Meeting Global Rice Demand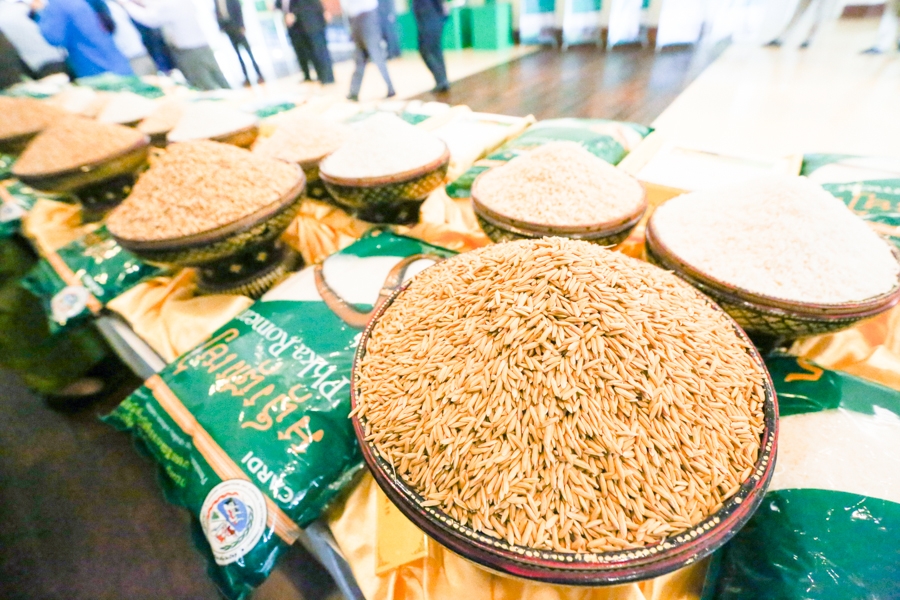 A recent study published by nature.com showed that global demand for rice is expected to increase 30 percent by 2050, however, with a "limited scope available for other main rice-producing countries such as China and India", it will become incumbent on the countries such as Cambodia, Myanmar, Philippines, Thailand, Indonesia and Vietnam to close the future deficit.
"At present, the region accounts for 26 percent and 40 percent of global rice production and exports, respectively, being a major rice supplier for other world regions such as Africa and the Middle East," it said.
Over the past decades, countries in Southeast Asia were able to increase rice yields. However, there are concerns about whether future quotas can be met, as noted by a research analyst within the publication.
"There is now evidence of yield stagnation in four of the six major rice-producing countries in Southeast Asia (Indonesia, Myanmar, Thailand and Vietnam)".
Aligning with reports that "the harvestable rice area has remained stable [within the aforementioned countries] or even declined slightly in some countries recently and is under growing threat of conversion for residential and industrial uses".
So, in the absence of land expansion, what can be done to make better use of the available land?
A publication titled the 'Use of Legume Cover Crops to Improve Soil Fertility, Rice Yield and Profits', co-produced by the DALRM, GDA & CIRAD, details the story of Heng Hour, owner of a family-run rice farm in Boh Village, Rovieng District, who transitioned to Regenerative Farming practices to increase his yields.
"We started farming rice in 1979. In the past, the soil was rich and the yield was high. From year to year, the yield decreased due to the loss of the soil fertility, higher weed pressure and diseases."
Heng explained that access to greater water controls helped his yield, but the remaining issue of soil fertility meant that "rice production was still not economically viable".
In November 2019, Hour was invited to a village meeting organised by the agronomists of the Conservation Agriculture Service Center and SmartAgro, a startup specialised in cover crops and bio-products. They presented the use of 'legume cover crops' to improve soil health in the community.
According to organicgrowersschool.com, a 'cover crop' is a crop you "grow for the soil, instead of for your plate", a practice dating as far back as the Roman Empire. Cover crops add "organic matter to the soil, and add nitrogen in a slow-release way that plants can handle, leading to less nitrogen volatilisation".
After implementing the legume cover crop strategy, Heng saw his yield grow by approximately 1 tonne per hectare compared with the previous year, noting a drastic increase in quality with over 60 percent of his yield being sold under the class one standard.
"After the ploughing of the cover crops, I noticed the good smell of the decomposition of the cover crops. I observed many big earthworms and the soil was loose and soft when we walked into the field. After transplanting, the plants grew fast, the rice leaves were dark green, and I observed that the grains were well filled."
The cover crop practice is just one of many 'Regenerative Farming' methods that could be used to bolster rice yield and quality without dependence on high concentrations of chemicals. Regenerative Farming is a practice that actually rejuvenates Earth's ecosystems, as opposed to just sustaining them. Khmer Times