Cambodia Considers High-Speed Rail Development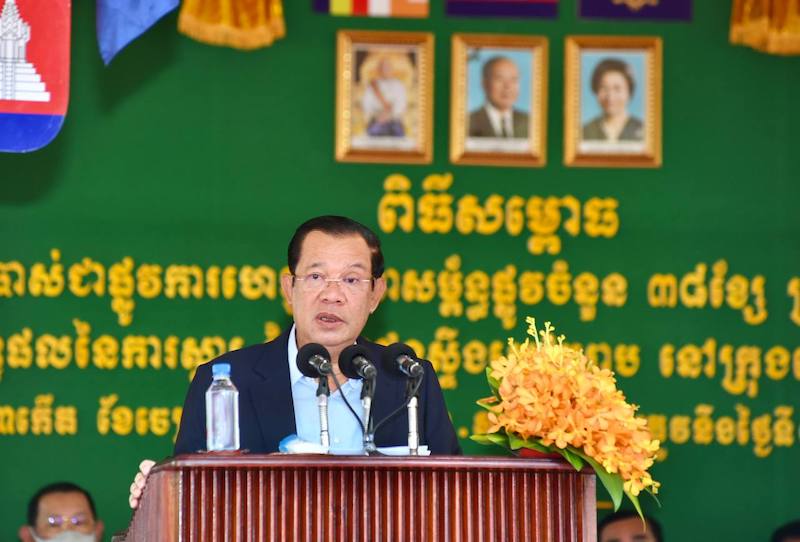 Cambodia is considering the development of high-speed rail to boost rail transport, underlined Prime Minister Samdech Akka Moha Sena Padei Techo Hun Sen while presiding over the inauguration ceremony of 38 roads in Siem Reap provincial city this morning.
Cambodia has two lines of railway, but they are out of date, said the Premier, adding that the train can run only between 20-30 kilometres per hour, therefore the modernisation of traditional rail traffic should be put into consideration.
"We are considering the railway development and looking for a development partner to build a high-speed rail on the existing railroads," he said, asking Senior Minister H.E. Sun Chanthol, Minister of Public Works and Transport to work on this matter.
Cambodia's railway was damaged and its function was halted following the Kingdom's civil war in the 1970s. Understanding its significant role, the government rehabilitated and reactivated the railroads connecting Phnom Penh capital to the southern provinces in 2016 and to northern areas in late 2018.
At the same time, Samdech Techo Hun Sen revealed the plan to build more roads to connect Siem Reap province to Battambang province.
The inaugurated 38 roads with a total length of nearly 109 kilometre along with the achievement of Siem Reap River rehabilitation were made by Cambodians using the national budget of nearly US$150 million.
The newly-built roads have been playing a key role as interconnection infrastructure, linking urban areas to the suburbs, major tourist attractions and national road networks to boost all types of transport, reduce urban congestion, attract investors, businessmen and national and international tourists, especially to turn Siem Reap into a modern and beautiful city as a Smart City and a potential core area of national economic pole as well as a popular cultural, natural, historical and heritage tourism destination. In addition, Siem Reap will become the most suitable destination for major national festivals and important international meetings. AKP