Kingdom looks to promote halal products: CEHP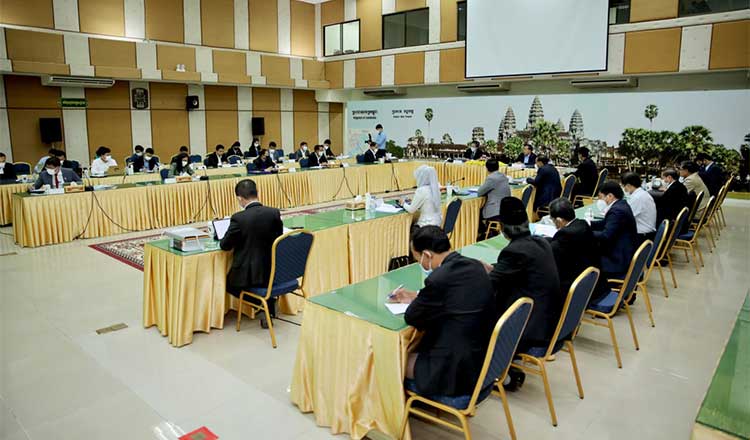 The Commission for Examination of Halal Products (CEHP) held its first meeting on Tuesday to set an action plan for implementing and promoting halal products in Cambodia.
Pan Sorasak, Minister of Commerce, and Chairman of the Commission for Examination of Halal Products (CEHP) said that halal is an important topic for the government. "Halal products are in high demand in not only Muslim countries but also in other countries," Sorasak said at the meeting.
The minister encouraged the technical team, especially halal product specialists and officials of the General Department of Consumer Protection, Competition and Fraud Repression (CCF), to look at the various aspects of halal products and promotion.
"CEHP continue to improve the quality of service and promote the application for technical certification of Cambodian halal products and collection of public service fees on registration and technical certification of Cambodian halal products. Moreover, it promotes confidence in using the Cambodian halal logo by promoting the professional implementation of relevant laws and technical regulations. It also promotes public awareness of halal products," he added.
Phan Oun, Director General of CCF, said that the technical certification of halal products in Cambodia had issued 221 applications, 196 certificates for 100 companies, handicrafts and restaurants, equivalent to 619 products.
SIN Sideth, Deputy Director-General of CCF, told Khmer Times that halal products refer to raw materials and products which occur naturally or are produced according to halal product technical standard that does not contradict the provisions in Islamic law.
Halal food adheres to Islamic law, under which pork is forbidden, and animals must be slaughtered in a particular way.
"The number of foreign travellers visiting Cambodia has increased, especially from Muslim countries. So, the country would focus on halal food at restaurants and hotels. The halal food industry would boost the economy when Cambodia adopts the standards. Food which qualified for certification would comply with Islamic law, local laws and standards about food safety and labelling," he said.
The Minister of Commerce will ensure the quality of halal food in the Kingdom and spread awareness among Cambodians.
Meanwhile, the Cambodia Islamic Business Association stated that the demand for halal food in Cambodia is still relatively small, but there is plenty of room to grow. The potential is immense, but unfortunately, there is not much interest in investing in the sector. Khmer Times