Traditional Chinese medicine experts arrive in Cambodia to help fight COVID-19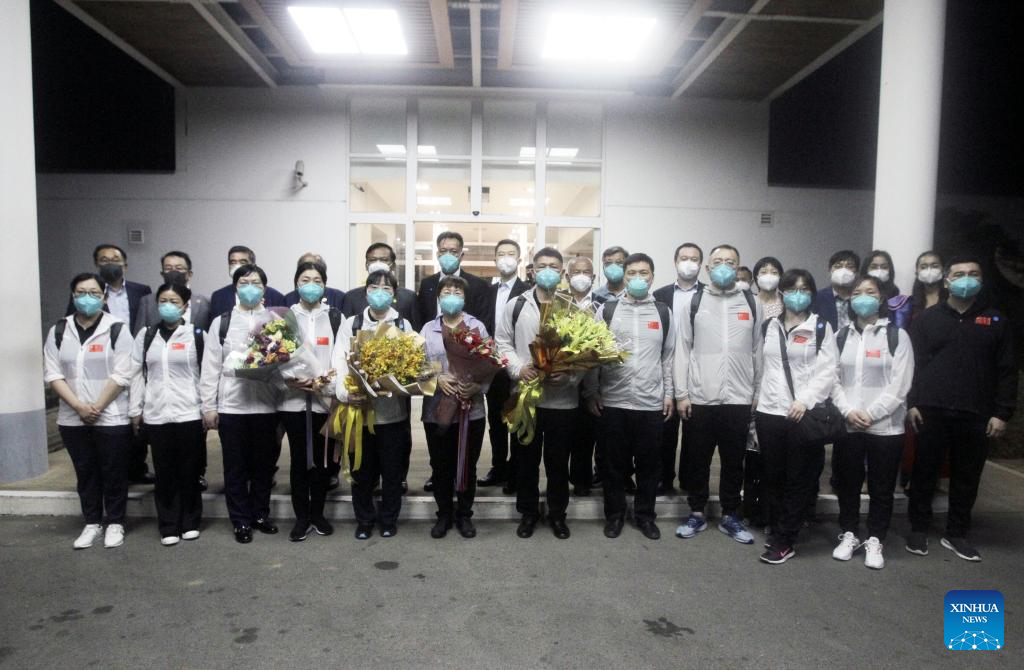 A team of 10 traditional Chinese medicine (TCM) experts arrived here in the capital of Cambodia Wednesday evening to help the southeast Asian nation fight the COVID-19 pandemic.
The team was warmly welcomed by Cambodian health ministry's secretary of state Oeun Boraroth and Wu Guoquan, economic and commercial counselor of the Chinese Embassy to Cambodia, at the Phnom Penh International Airport upon their arrival.
Boraroth said the experts will carry out medical tasks at the Cambodia China Friendship Preah Kossamak Hospital in Phnom Penh.
"The TCM experts will play an important role in sharing China's experience in treating COVID-19 patients with Cambodian doctors," he told reporters, adding that they will also carry out the clinical diagnosis and treatment of other diseases.
He said more TCM experts will be dispatched to Cambodia in the coming months.
Meanwhile, Boraroth expressed his profound gratitude to China for having provided a large number of TCMs to Cambodia, saying that they are very efficacious to treat COVID-19 patients with mild symptoms.
"Traditional Chinese medicines are very useful. A lot of patients have recovered after using them," he said.
The medical team was organized by the National Administration of Traditional Chinese Medicine and selected by the China Academy of Chinese Medical Sciences. Two TCM experts have arrived in Cambodia ahead of the team to carry out medical assistance work.
Some of them used to be the frontline doctors during the fight against the COVID-19 outbreak in China.
Wu said the state-level TCM medical team would train Cambodian medical professionals on how to treat COVID-19 patients using TCMs.
"You are all not only doctors who save lives and heal the wounded, but also the builders of a China-Cambodia community with a shared future," he said.
He said TCMs, namely Lianhua Qingwen capsules and Huashi Baidu granules, have been licensed to use for treating symptoms of COVID-19 patients in Cambodia, and they are very popular here and in other countries.
"Facts have proved that traditional Chinese medicines are safe and highly efficacious," Wu said.
Xu Fengqin, one of the TCM experts, said she was very pleased to be selected for such a vital mission in Cambodia.
"We hope that China's experience and TCM technology will help Cambodia to treat COVID-19 patients more effectively," she said.
Cambodia has fully resumed its socio-economic activities in all sectors and reopened its borders to fully vaccinated travelers without quarantine since mid-November last year after most of its population have been inoculated against the COVID-19.
The country reported 140 new cases and one fatality on Wednesday, bringing the national total caseload to 134,492, with 3,049 deaths and 130,028 recoveries, the health ministry said. Xinhua