Cambodia, Czech Pledge to Boost Bilateral Trade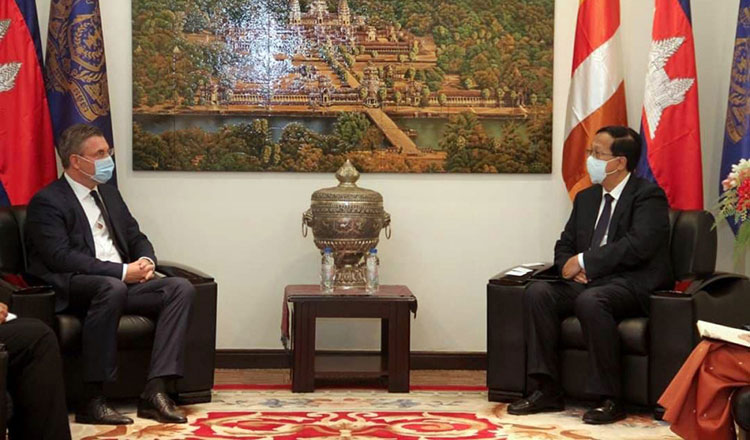 The Kingdom of Cambodia and the Czech Republic have agreed to boost the bilateral trade in the post-Covid-19 crisis, pledging to strengthen the cooperation on rice export and food processing.
The agreement was made in a meeting here on March 1 between Minister of Commerce, Pan Sorasak, and Czech Ambassador to Cambodia, Martin Vávra.
In the meeting, both sides also agreed to continue the relations between the two countries on trade to reach the potential level.
Minister Sorasak recalled the good ties between both nations and peoples as well as the efforts previously made on fostering the cooperation on potential sectors such as trade, milled rice, and food processing.
Briefing his guest on key points such bilateral free trade agreements (FTAs) with China and South Korea, and the Regional Comprehensive Economic Partnership (RCEP), Minister Sorasak placed high hopes that Czech businessmen and investors will be able to take full advantage of the wider market opportunities in a good business and investment environment, which will lead to further enhancement of trade cooperation in the future.
The Czech Republic is an important market in the European Union for Cambodian products. In 2020-2021, the two-way trade was valued at $80 million, down from $126 million in 2019. The figure is expected to rise in the near future. AKP