Cambodia, France Sign Science and Technology Cooperation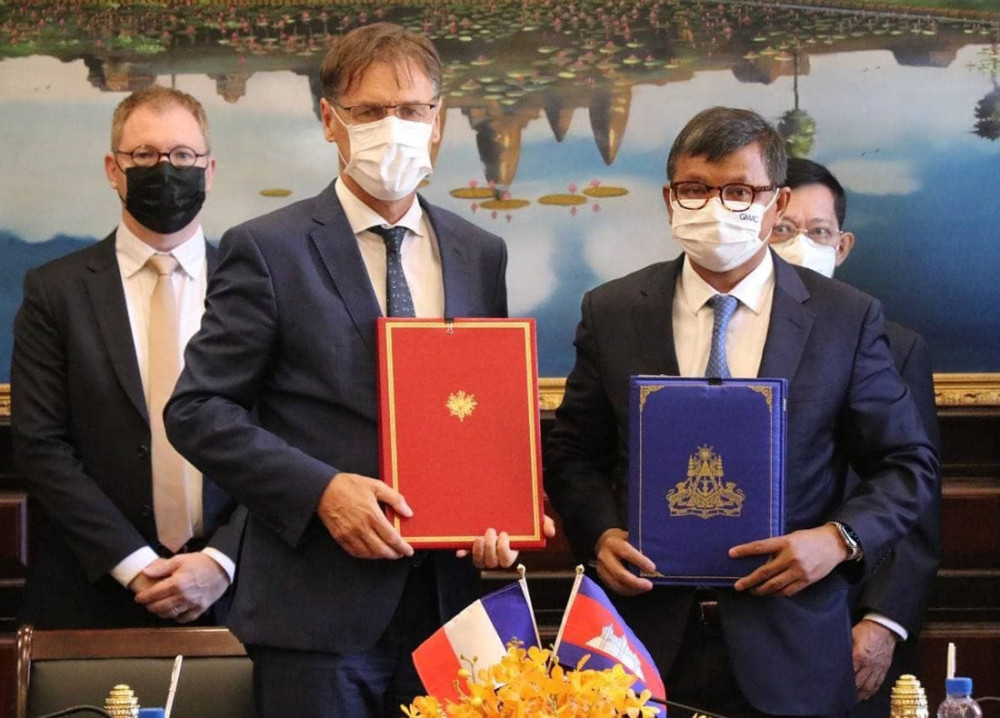 Cambodia and France have reached an agreement on Science and Technology Cooperation under the framework of Hubert Currien "Tonle Sap" Partnerships.
The agreement was signed by H.E. Hang Chuon Naron, Minister of Education, Youth and Sports and H.E. Jacques Pellet, Ambassador of France to Cambodia here in Phnom Penh on Jan. 19.
The agreement focuses on promoting science and technology cooperation between Cambodian and French researchers from public sector, building relations and new partnership among young researchers, boosting exchange between researchers, and building scientific communities for sustainable cooperation.
The Hubert Currien "Tonle Sap" Partnerships will also contribute to the promotion of economy and digital technology, applied agriculture, biotechnology, science and energy technology, IT, environmental science, anthropology and sociology and innovative pedagogy. AKP