APSARA National Authority Consolidating Angkor Wat Temple's Central Tower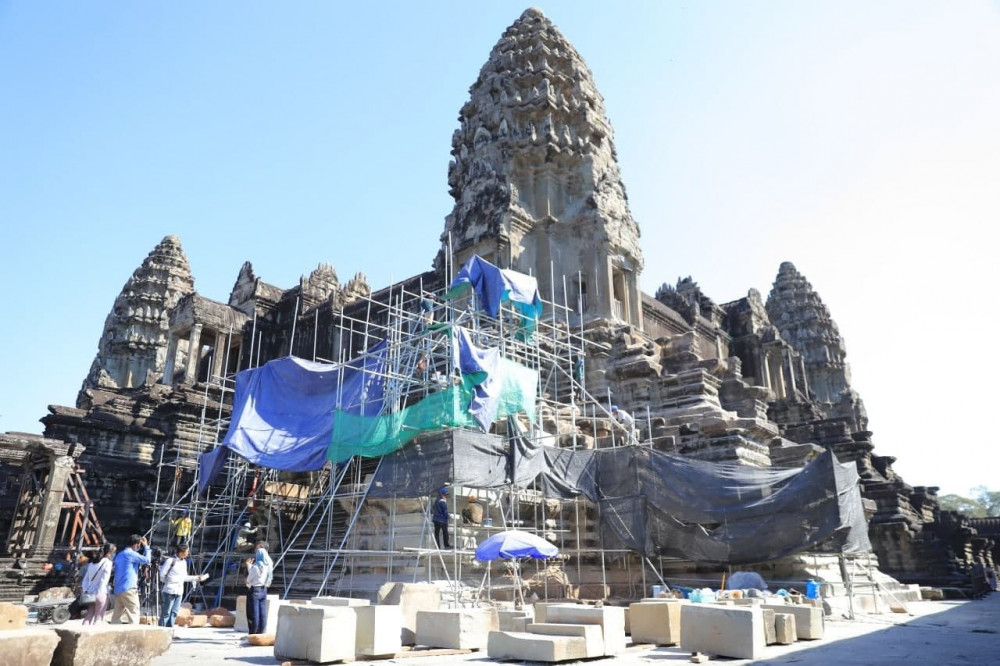 APSARA National Authority is renovating the central tower of Angkor Wat Temple, also known as "Bakan tower".
According to Mr. Hourn Sokcheat, Technical Officer of the Authority's Department of Conservation of Monuments and Preventive Archaeology, some stones at the Bakan tower have been eroded and slid off their original location at the edges.
This was due to growing plant roots, as well as aging causing erosion of laterite in the interior of the tower, so the whole weight pressed on the sandstones, the outer layer broke and slid out, he explained.
The repair of the Bakan tower's southwest corner has started since November 2021 and it is expected to finish in March or April 2022, said Mr. Kheam Mony, Head of the Project of the Bakan Tower Restoration Site.
The Bakan tower had been restored once during the 1930s. AKP