NBC's Bakong wins Nikkei award for financial inclusion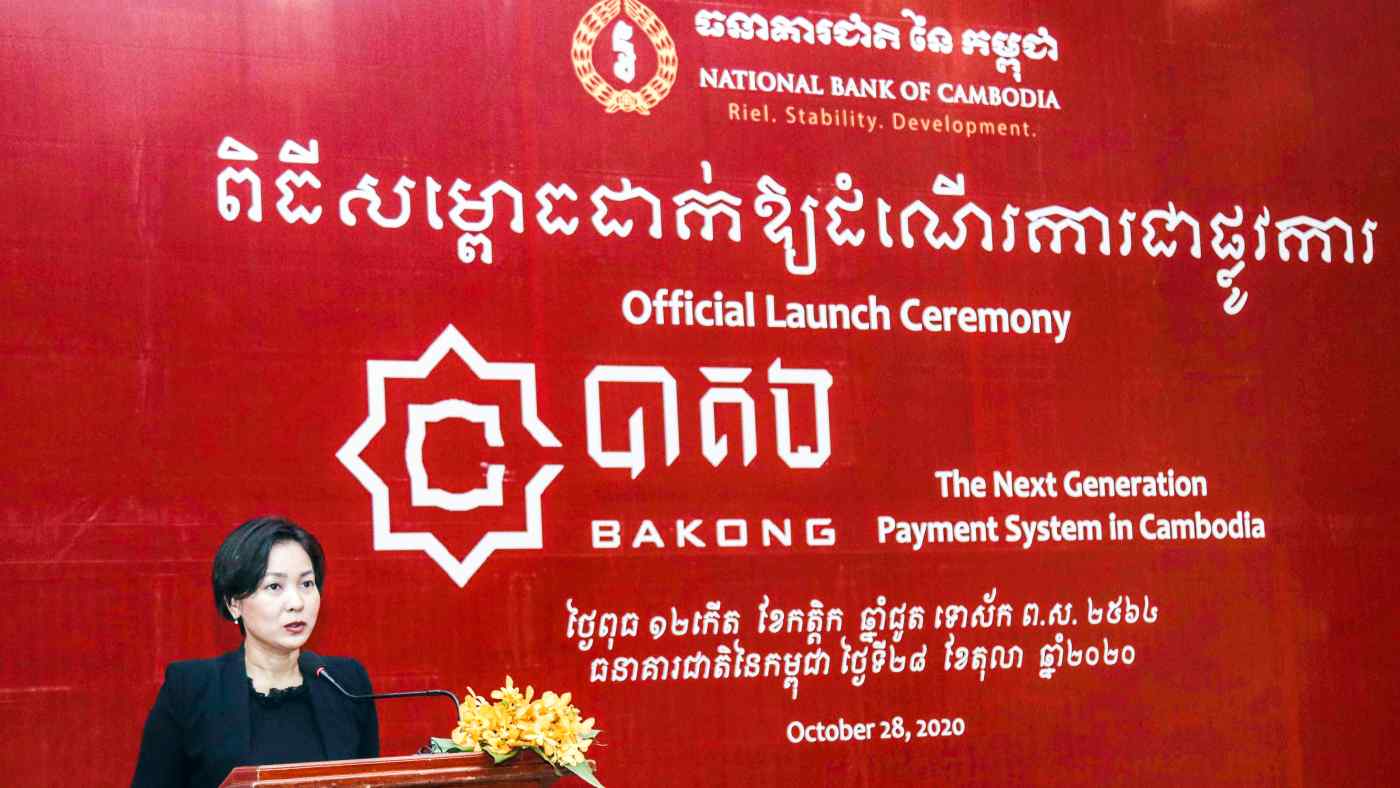 The National Bank of Cambodia's (NBC) Bakong digital payment system has won one of the Awards for Excellence in the Nikkei Superior Products and Services Awards. The world's biggest financial newspaper selected Bakong "for its innovative technology and impact on the country's economic and social development," it said yesterday. The Japanese news organisation only selects 16 products for the annual awards.
Cambodia's central bank officially launched Bakong in October 2020 and there were 270,000 users as of November, according to the NBC. Bakong's app allows people to make payments in shops and send and receive money by scanning a QR code, entering a phone number or picking a name from their contact list. It can also be used to make overseas remittances from Malaysia, following an agreement with the country's biggest lender Maybank in August last year.
Bakong allows transactions in US dollars and Cambodian riel but the central bank said it believes the app will encourage more people to use the local currency.
The Nikkei said it selected Bakong for promoting financial inclusion since it has reached around half of Cambodia's population either directly or through apps operated by partner banks. Some 6.8 million transactions worth around $2.9 billion had been made through Bakong by November last year the NBC said.
Bakong uses the Hyperledger Iroha blockchain developed by Japan's Soramitsu to ensure the safety of customers' data and transactions. The technology has proved so successful the Laotian central bank has also approached Soramitsu to help it develop its own Central Bank Digital Currency.
This is not the first award for Bakong. It was ranked number one in Asia and second in the world in PwC's first Central Bank Digital Currency Global Index last year.
Cambodian government and central bank have made financial inclusion one of their top priorities. The National Financial Inclusion Strategy (NFIS) 2019-2025 adopted by the government in 2019 brought together the NBC, Finance Ministry, Commerce Ministry and the Ministry of Posts and Telecommunications to increase access to quality and affordable financial services.
The NFIS set targets to increase access to quality formal financial services to 70 percent by 2025. The UN Capital Development Fund said last month full financial inclusion in Cambodia was at 67 percent, up from 59 percent in 2015. Bank customers had risen from 17 percent of the population to 30 percent, with those using other formal products rising from 52 percent to 62 percent. Khmer Times