Beach expansion and upgrade projects completed and to be inaugurated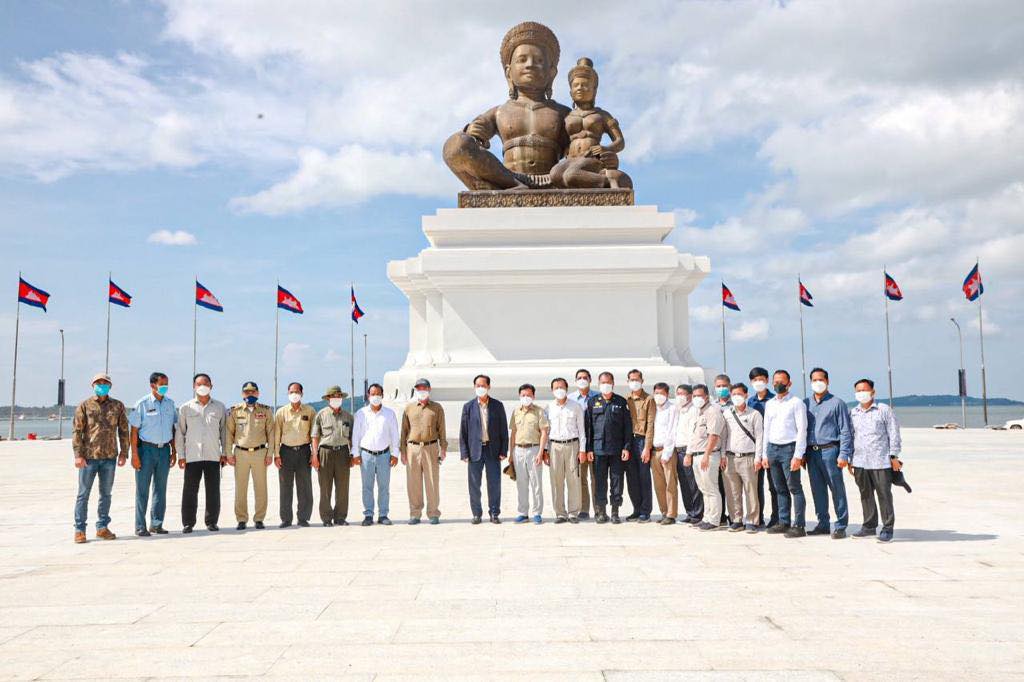 The construction of the new beach expansion projects and road has come to expansion and will soon be inaugurated by the Prime Minister.
The Techo Boulevard and Techo Square in the newly expanded beach in Preah Sihanouk will be inaugurated after the completion of the 34-streets construction project. The two projects from the expansion project will be inaugurated on December 2 by Mr Hun Sen.
The Governor of Preah Sihanouk Province, Kouch Chamroeun, told local news on November 29, that the Techo Square is built of granite and marble slabs.
The new square measures a total of 20,000 square metre and is paved with granite slabs and marble slabs. The square is adjacent to the Techo Blvd which is a new addition to the 34-streets construction project.
On November 28, the Deputy Prime Minister and Minister of Land Management, Urban Planning and Construction, Chea Sophara, inspected the newly-completed infrastructure, which includes the road network, wastewater treatment plant in the province. The inspections were done ahead of the arrival of Prime Minister Hun Sen to inaugurate the new infrastructures in Preah Sihanouk.
Governor Chamroeun confirmed that there are 37 new infrastructures in the province. These newly built or installed infrastructure includes two wastewater treatment plants, nine public restrooms at the beaches, and the Techo Square. Khmer Times