Khmer Shadow Theatre Celebrates UNESCO Recognition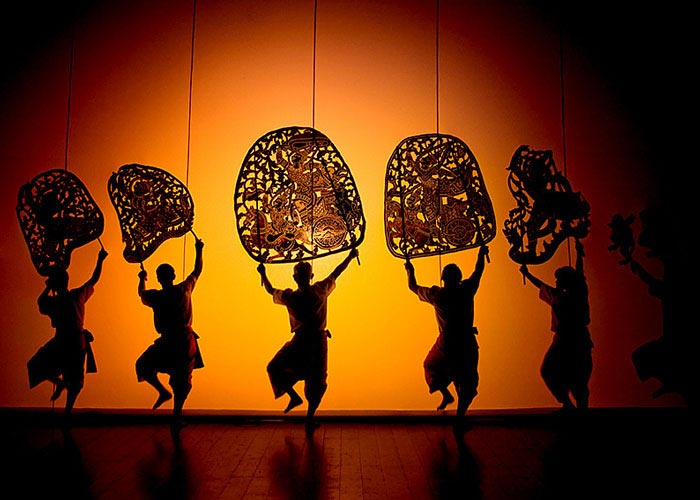 Sbek Thom shadow theatre was inducted onto United Nations Educational Scientific and Cultural Organization's (UNESCO) List of Intangible Cultural Heritage of Humanity on November 25, 2005. Yesterday was the 16th anniversary of Sbek Thom theatre's induction.
Pok Saran, Ministry of Culture and Fine Arts advisor and a master of Sbek Thom shadow theatre, gave an interview on Wednesday to Khmer Times, and discussed this unique Khmer style of theatre and the livelihood of Sbek Thom theatre artists.
Saran, now 70 years old, who retired as a high ranking official at the Ministry of Fine Arts, enjoys sharing his experience and knowledge of Sbek Thom theatre.
"I learnt how to perform Sbek Thom theatre from the Ex-Minister of Culture and Fine Arts, Chheng Phon. I stated to perform, and have taught new artists since 1973", Saran said.
He added that about 20 generations of artists have learnt from him and that there are about 100 Sbek Thom theatre artists across the country now.
"Sbek Thom theatre artists earn very little money from their livelihoods and that is why fewer people are learning the art of performing it", Saran said.
He added that Sbek Thom theatre artists cannot perform by themselves and earn money from selling the ticket for visitors because no people will buy the ticket.
"Foreigners are more interested in Sbek Thom theatre than Khmer people. Consequently, Sbek Thom theatre is more active in Siem Riep province, where about half of the Kingdom's artists practice their art. They perform about three times per year, and are mostly hired by five star hotels", Saran said.
Saran said they usually charge about $500 per performance, but the money has to be divided between all of the performers. There can be 30 or 40 members involved in each show, so each member might only earn from 10 to 15 dollars.
Seng Sam An, a Sbek Thom theatre artist, said artists cannot rely on performing for a living, but must find other work to support them.
"Sbek Thom theatre cannot feed the artists, but now artists are trying to feed it. We want this art to live forever." Sam An said.
"Unesco added it to its list of the Intangible Cultural Heritage of Humanity because Unesco wants to see humanity enjoy Sbek thom forever. As we are Khmer, we are the caretakers of Sbek Thom theatre. We must protect it for our next generation", Sam An added.
Prime Minister Hun Sen Yesterday joined many world leaders at the 13th ASEM Summit, but still found time to post a message on his official Facebook page celebrating the anniversary of the arts induction as a cultural treasure of humanity.
Mr Hun Sen also posted a video of Sbek Thom theatre, with the message, "Protecting our cultural heritage is the duty of every Cambodian".
Khmer Times