Sailun's Cambodia factory begins tyre production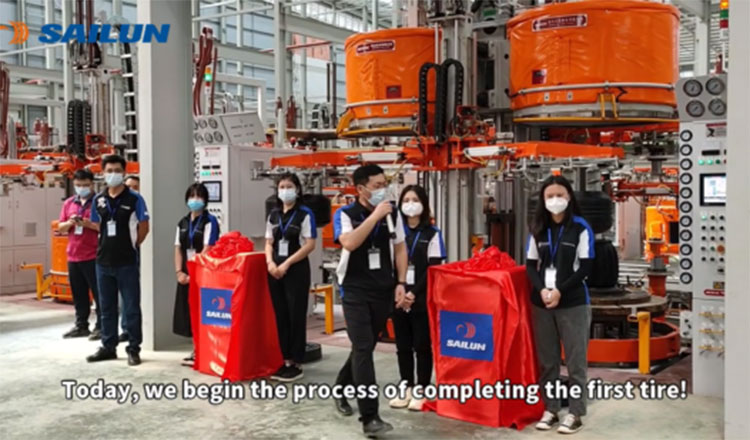 Sailun's Cambodia tyre factory manufactured its first tyre on 1 November 2021.
Symbolic launch aside, production proper began the following week with the goal of reaching full speed by 18 November 2021.
Sailun said it has raised its investment amount to about $355 million, to increase the designed annual capacity from 5 million semi-steel radial passenger car tyres to 9 million per year.
The plant is located in the Qilu Special Economic Zone in Svay Rieng city, Svay Rieng province. It is managed by Sailun's fully-owned subsidiary Cart Tire and is to create 1,045 new jobs.
The project took two years to complete and is expected to generate about $57.2 million average net profit annually on nearly $336 million average sales, said Sailun.
Tyres made at the plant will be mainly exported to the US and European markets, Sailun added.
Sailun entered the market in 2001. It says its tyres utilise the latest technology, innovation and quality control for the savvy customer who wants high-performance features at an economical price, adding that by focusing on value, performance and support, Sailun offers a wide range of passenger, light truck and commercial tyres for all driving needs.