Cambodia, South Korea To Sign Bilateral FTA Next Week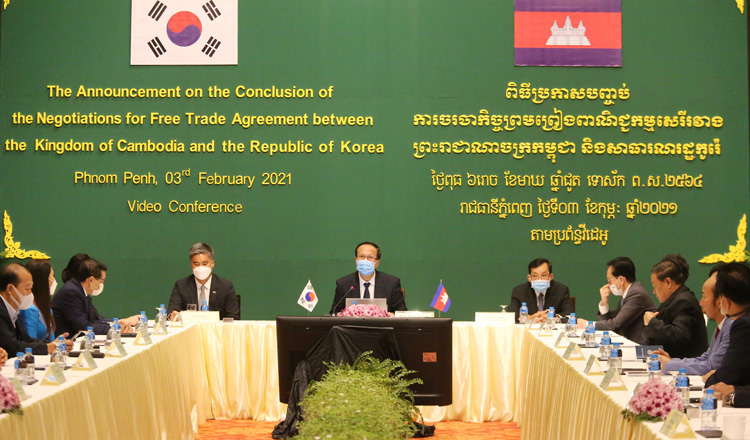 Cambodia and the Republic of Korea will sign a draft free trade agreement next week, according to the Ministry of Commerce.
The signing ceremony will be held virtually between Mr. Pan Sorasak, Minister of Commerce and Mr. YOO Myung-hee, Minister of Trade of South Korea, said Mr. Seang Thay, Spokesperson of the Ministry of Commerce yesterday.
The two countries completed the draft of the FTA agreement in February this year.
Once implemented, the bilateral FTA with South Korea will broaden markets for Cambodia's products.
It will be the second bilateral FTA for Cambodia after Cambodia-China FTA endorsed earlier.
The bilateral trade between Cambodia and South Korea was valued at US$885 million in 2020, an 18 percent decrease compared to the previous year.
AKP