Cambodia, Serbia Pledge To Strengthen Cooperation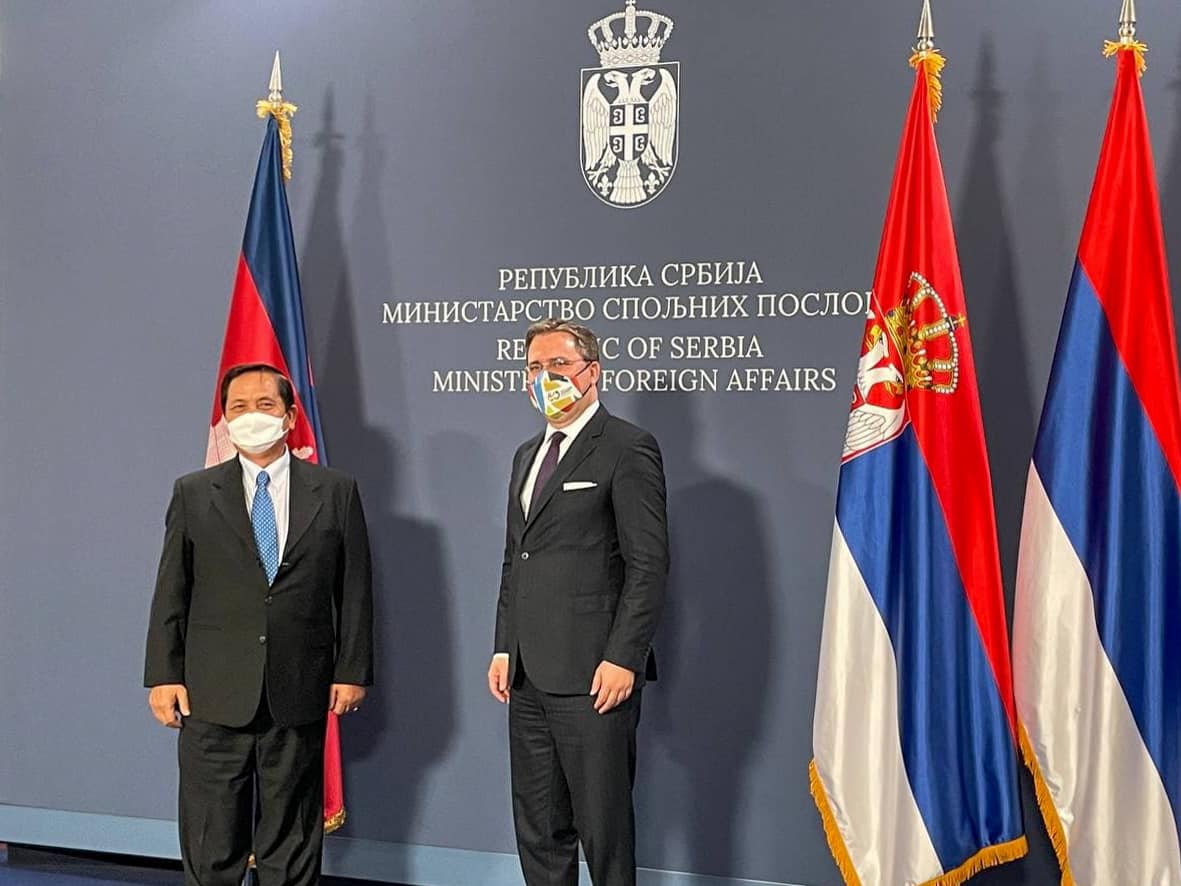 The Kingdom of Cambodia and the Republic of Serbia have pledged to strengthen their bilateral cooperation in the sectors of politics, economy, tourism, and investment.
The commitment was made in a meeting held yesterday between Mr. Ouch Borith, Minister Attached to Prime Minister and Permanent Secretary of State of the Ministry of Foreign Affairs and International Cooperation (MFAIC), and Mr. Nicola Selakovic, Minister of Foreign Affairs of Serbia, during the former's stay in Belgrade to attend the "Commemorative High-Level Meeting on the occasion of marking the 60th anniversary of the first Conference of the Non-Aligned Countries" to take place on Oct. 11-12.
According to an MFAIC's press release, in the meeting, the two parties recalled the historical ties of friendship and fruitful cooperation between Cambodia and Serbia since 1957, and pledged to foster the cooperation between the two countries, especially in the areas of politics, economy, tourism, and investment for the common benefit.
Mr. Nicola Selakovic said that Serbian government was ready to welcome the planned official visit of Mr. Hun Sen, Prime Minister of the Kingdom of Cambodia, to Serbia, to further deepen the friendship and cooperation between both nations.
The Serbian government is considering to set up mission offices in Southeast Asia, particularly in Cambodia, Mr. Nicola Selakovic underlined, adding that a Serbian delegation will be dispatched to the region and Cambodia by end of this year to study the matter.
The two parties also agreed to further boost bilateral cooperation in economic diplomacy and provide mutual support on the international arena.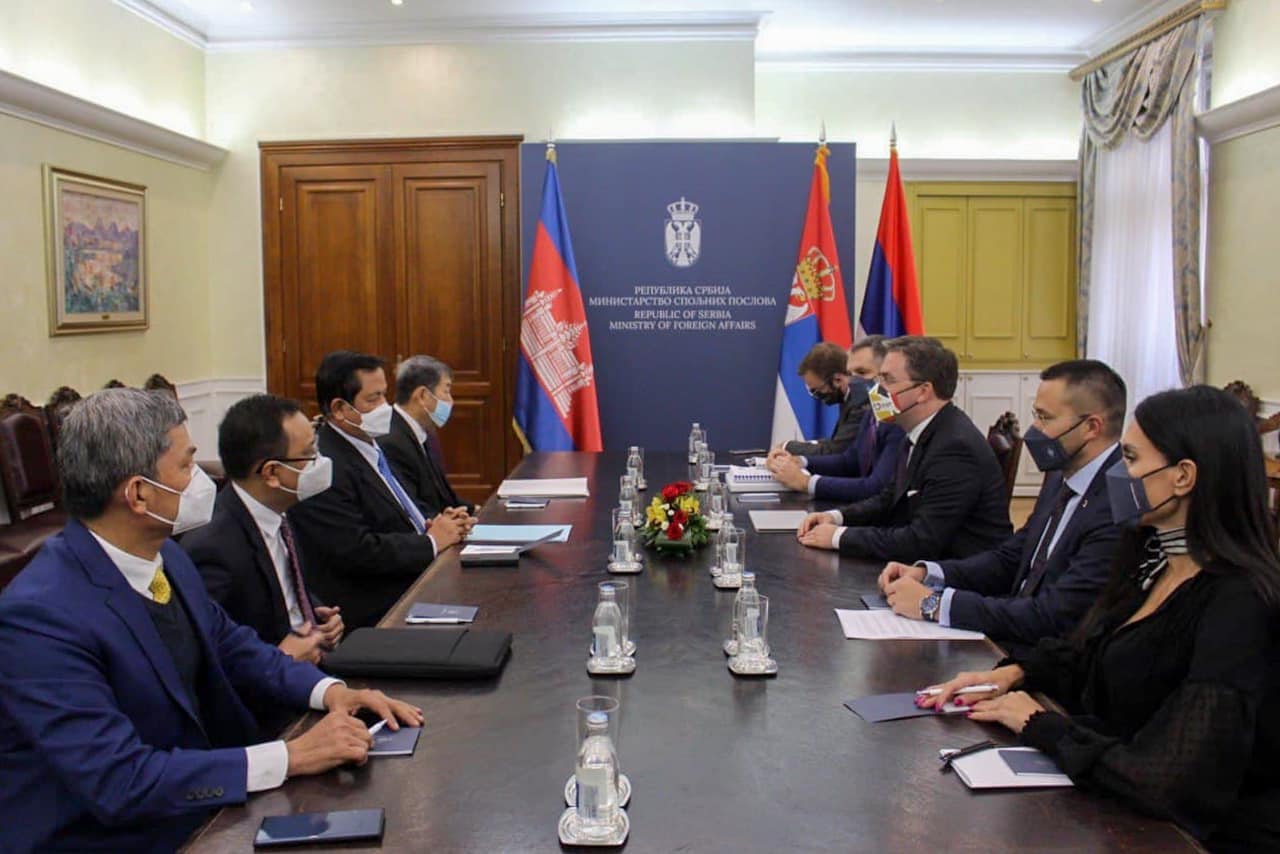 AKP