Cambodia Government Lawyer Dismisses The Guardian's False Publication on PM Hun Sen's Cypriot Passport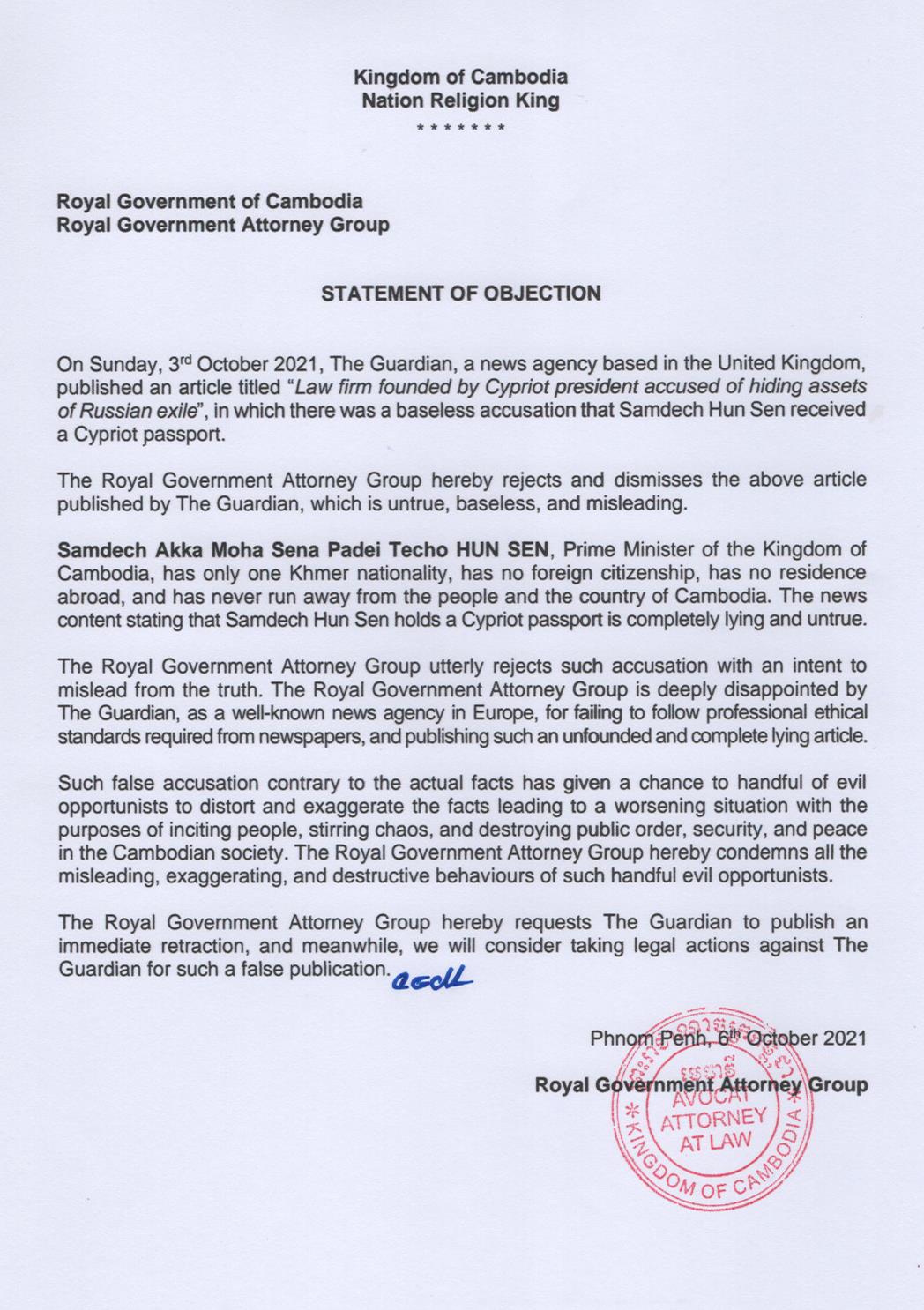 Lawyers of the Royal Government of Cambodia on Wednesday issued a statement rejecting the false and baseless coverage of The Guardian which said Cambodian prime minister Hun Sen hold a passport from Cyprus.
"Premier Hun Sen holds a single Cambodian nationality and has no foreign residence. The publication that said Samdech Hun Sen has a passport from Cyprus is the distortion of the truth," according to the statement seen by Fresh News on Wednesday.
The government lawyers are deeply disappointed that The Guardian, one of Europe's most reputable newspapers, does not respect journalistic professionalism and publishes content that is completely baseless and false.
Fresh News