Deep Port Construction Rescheduled for Mid-2022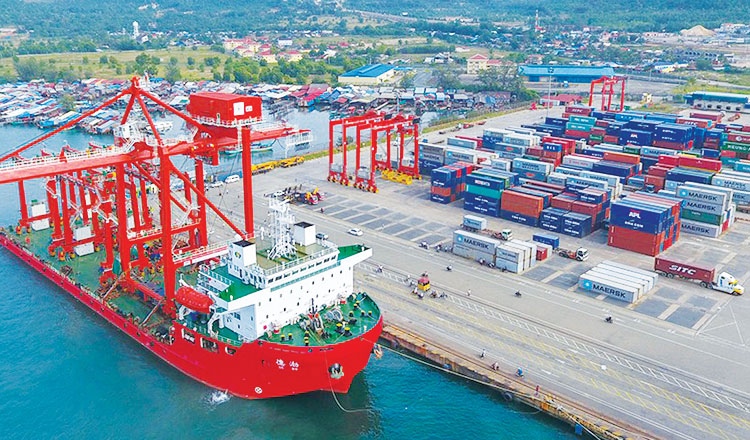 The listed company Sihanoukville Autonomous port has rescheduled its construction plans for the deep water port terminal to mid-2022, with construction set to take three years.
The construction was previously set to break ground in mid-2021.
"The construction is set to take place in mid-2022 due to the changes to the layout of the deep port," said Thay Rithy, deputy director-general of Sihanoukville Autonomous Port. "Once we break ground, it will take three years to complete."
As planned, the deep port terminal will have a length of 350 metres with a water depth of 14.50 metres.
The port construction is estimated to cost $218 million which will be sourced through Official Development Assistance (ODA) from Japan.
After the layout design is complete, the port will select the construction company through public bidding, Rithy said.
Sin Chanthy, president of the Cambodia Logistics Association, said that the improvement of the port will answer to the new demands of the transportation sector in Cambodia.
The export of goods – predominantly garments and agricultural products – has increased, which requires improved capacity of ports, and the improvement of international gateways, he said.
Public Works Minister Sun Chanthol previously said that the deep port will service about 93% of all large vessels travelling in the Asia-Pacific region.
"Cambodia will be able to ship goods directly to the EU and US without having to stop at Singapore or Hong Kong," Chanthol said.
The deep port is the first phase of expanding the port terminal. The Sihanoukville Autonomous port also plans a second and third phase, which will be begun after the successful completion of phase one. However, Rithy did not disclose in detail what the second and third phase projects would be.
Khmer Times