Government portal 'will help solve logistics problems'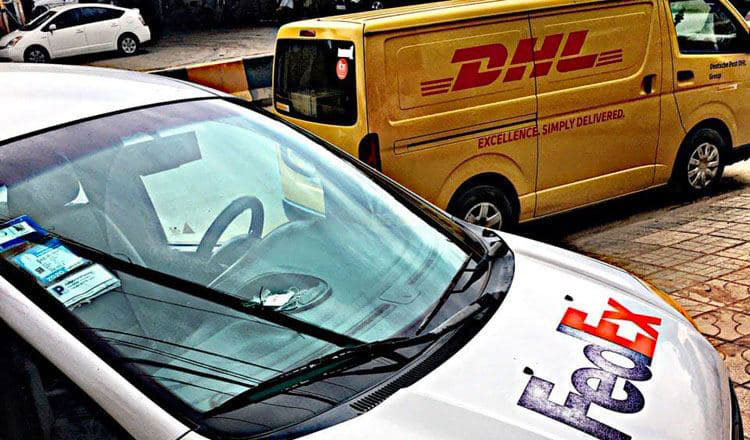 The Commerce Ministry's new e-marketplace could be a big help to small and medium-sized companies (SMEs) that want to tap new foreign markets, according to DHL. The world's biggest logistics company says the Coronavirus pandemic has presented challenges but also created opportunities for exporters as businesses and consumers focus more on online shopping.
DHL Country Manager Prayag Chitrakar says many SMEs don't have the knowledge to develop e-commerce strategies on their own.
"Breaking into new markets requires research information to make informed business decisions prior to making a launch," Chitrakar said. "Failure to develop local market knowledge results in slow sales, customer-related issues, lower customer satisfaction, which entail losses in business and SMEs do not develop a clear e-commerce or channel strategy. Choosing the right channel to initiate your e-commerce journey is equally important," he said.
DHL recently signed a memorandum of understanding with the Commerce Ministry to contribute logistics knowledge to its CambodiaTrade online marketplace. CambodiaTrade offers SMEs a platform to sell their goods around the world.
Chitrakar was speaking during a webinar organised by the European Chamber of Commerce to help SMEs with the logistics of exporting their products. It covered areas such as warehousing, documentation, shipping and getting the products from the port or airport to the customer.
Participants also heard of logistical challenges faced by smaller companies from Setha Kong, purchase and logistics manager at Confirel. Kong said finding the right logistics company was key to a smooth shipping process.
"Our main challenge in documentation is when we submit the documents we have to wait very long. Another thing is the customs formality. When we get the certification [of phytosanitary approval from the Ministry of Agriculture] and when we submit those documents to customs to process for our exports this is also very challenging for us. We have to find someone who is really good at knowing special products," she said.
Confirel works with more than 250 farmers across Cambodia to help them sell products including palm sugar, pepper and herbal tea and tap into overseas markets such as the EU and US as well as Asian nations including Japan, Singapore and China.
"In our country there is not much experience dealing with agricultural products. Only one or two providers could do it in a satisfactory way," Kong said. "Now we have three or four. There are some providers with experience in Europe and some with very good experience in Asia. We have to be careful about our choice."
CambodiaTrade has been open for pre-registration since July. It is part of the government's Go4eCAM project which is implemented under financial support from the Enhanced Integrated Framework. CambodiaTrade is scheduled to operate officially in weeks. At the start of this month only 16 firms had been approved by the Ministry of Commerce to display their products on the marketplace. As of yesterday the number had risen to 34. Khmer Times