Cambodia's Vaccination Coverage Reaches Over 71 Percent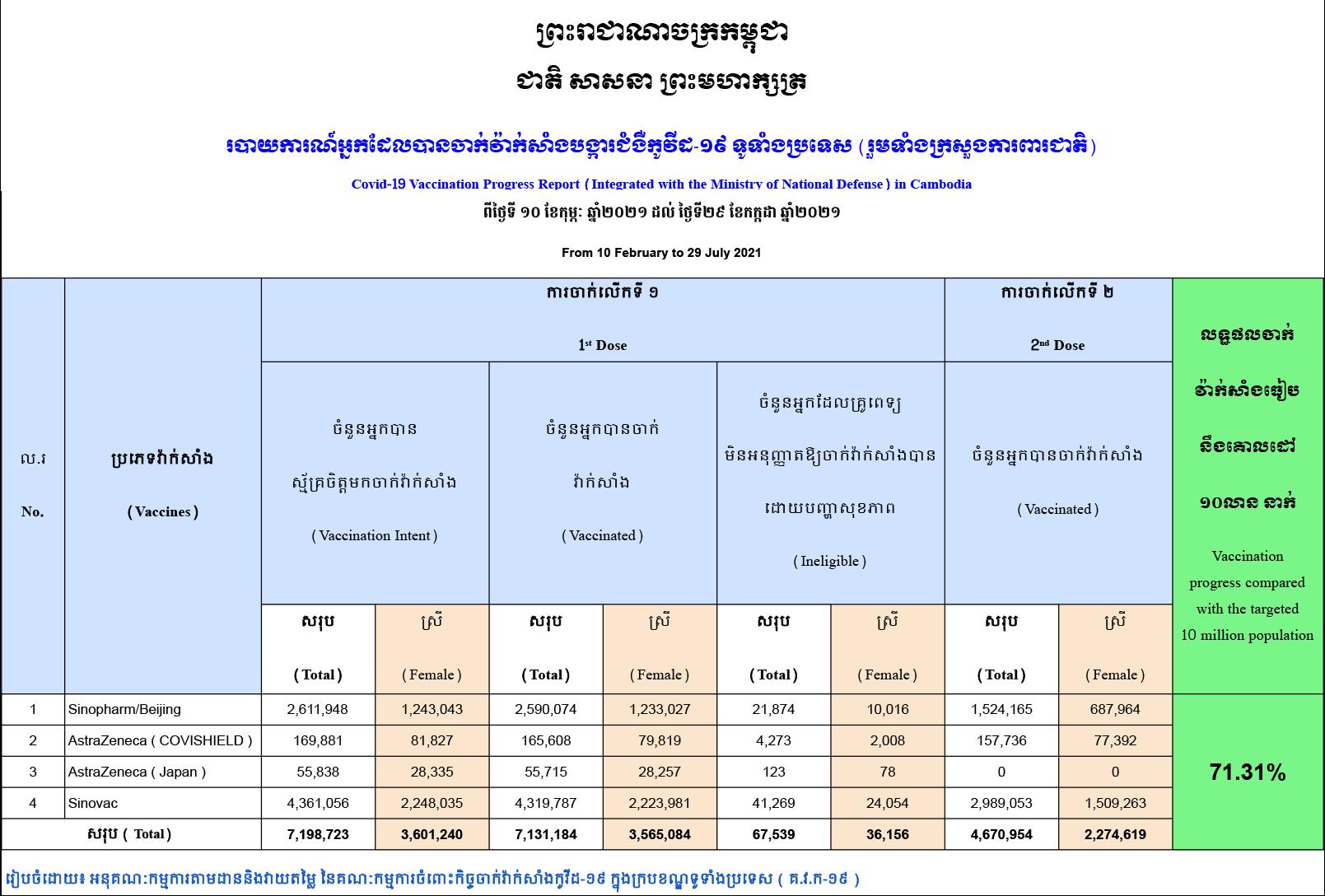 A total of 7,131,184 people in Cambodia have been vaccinated against the COVID-19 pandemic, or 71.31 percent of the planned 10 million people to be inoculated, as of July 29.
The figures were shared by the National Ad-hoc Commission for COVID-19 Vaccination, adding that of them, 4,670,954 have already got their second doses of COVID-19 vaccines.
Members of the diplomatic corps, staff of UN agencies and international organisations and their family members, and foreign residents were among the vaccinated people.
The Kingdom will launch a campaign to vaccinate children aged 12 to 17 years old on 1st August 2021.