Another 1M Doses of Sinopharm Arrived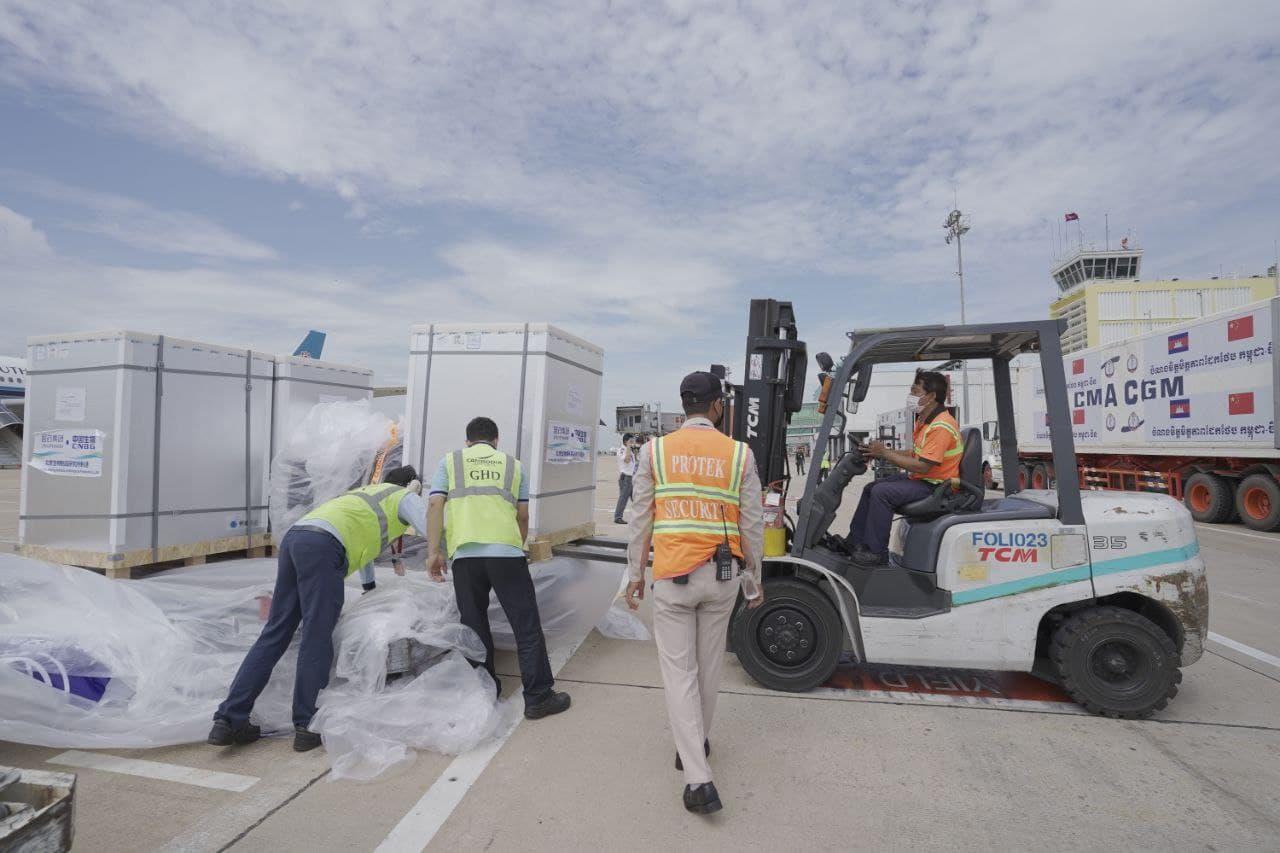 Another 1 million doses of Chinese Sinopharm vaccine arrived in Cambodia this morning. The vaccines are an order of the Royal Government, Ms. Youk Sambath, Secretary of State of the Ministry of Health confirmed.
Vaccination is an essential and important way to fight the Covid-19 epidemic. The Royal Government of Cambodia, led by PM Hun Sen, has launched a vaccination plan as a strategic plan to combat the pandemic.
So far, Cambodia has received a total of 16 million doses of vaccine. Of that, about 15.7 million doses are vaccines donated and purchased from China.
In August, another 4 million doses of the vaccine will be shipped from China to Cambodia. The vaccine that Cambodia received is a fulfillment of Cambodia's plan to find 20 million doses of the vaccine to be given to 10 million people.
China has become an important country in helping Cambodia achieve this plan. PM Hun Sen also announced that China is a strategic reference in the supply of vaccines.
In addition, Japan joins China in donating vaccines to combat COVID-19 in Cambodia with one million doses of AstraZeneca vaccines manufactured in Japan under license.
Thus, two Asian nations have come to the aid of Cambodia to fight the pandemic with the direct contribution of vaccines to battle the COVID-19 pandemic while other western superpowers provided lip service with no direct vaccine contributions though some of them have huge stockpiles.
Even in the face of a pandemic like COVID-19, geopolitics takes precedence over human life, not withstanding the fact that people need to be alive to embrace human rights and other rights being preached and insisted upon by the west.