Training to Hone Workforce's Skill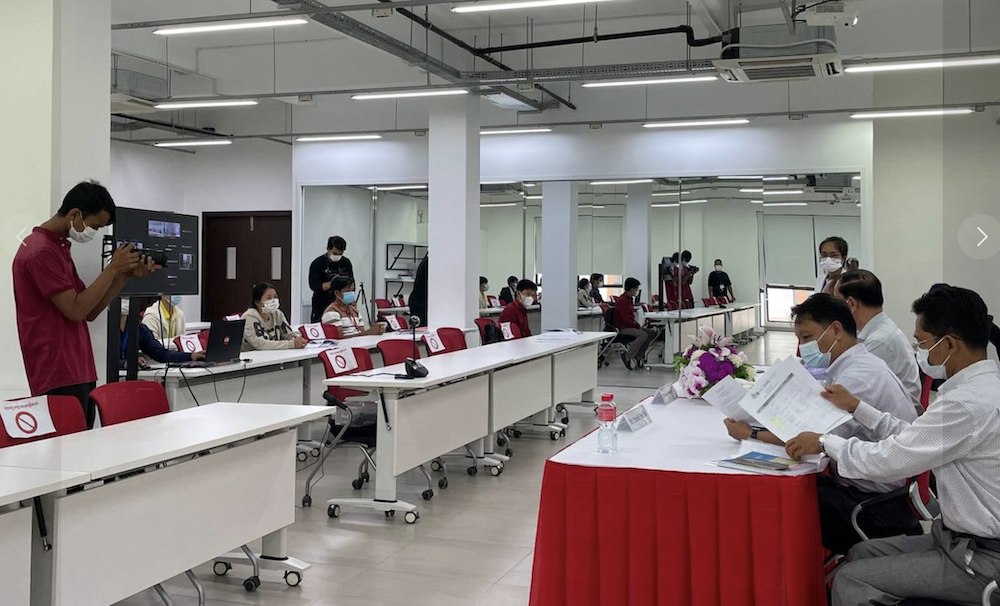 For the Cambodian workforce to emerge stronger amidst the ongoing Covid-19 crisis, UNESCO has called for accelerated investments in the lifelong learning efforts to enable them to "skill, re-skill, and up-skill" to maintain the Kingdom's impressive economic growth.
To build operating model resilience and remain competitive in local and global market, the Cambodia Garment Training Institute (CGTI) and Garment Manufacturers Association in Cambodia (GMAC), in close cooperation with UNESCO and the Department of Non-Formal Education (DNFE) of the Ministry of Education had organised a hybrid capacity building training of trainer workshop for teachers of the factory literacy programme.
Twelve teachers from participating factories in the programme took part in three-day training session which started on July 14 with the aim to review the lessons learned, challenges, and to introduce more training techniques and tools to better design and deliver the lessons to literacy learners as part of adult learning and education.
The UNESCO's technical support together with the Education Ministry has formulated the two policy documents, namely Cambodia's Education 2030 Roadmap and the National Lifelong Learning Policy.
UNESCO also supported the DNFE's move to revise the literacy textbooks for Khmer and Mathematic subjects for Level 1 and Level 2 and upon completion of both levels, it will be recognised by Education Ministry as equivalent to Grade 6 or primary level completion.
CGTI Center Director, Andrew Tey said that the workshop was part of a series of activities under the partnership between CGTI and GMAC with UNESCO which was established in 2021 to support lifelong learning for factory literacy students.
In this regard, Danny Padilla, Chief of Education Unit at UNESCO Phnom Penh Office, said the close cooperation between UNESCO,Education Ministry, and CGTI/GMAC aimed at strengthening the capacity of literacy teachers and more specifically in implementing the factory literacy programme.
By end of last year, Padilla said a total of 2,000 students (95% of females) from target factories had completed the programme and been awarded certificates of literacy completion which is equivalent to Grade 4 of formal schooling.
DNFE director Kuoch Koulom-A said that the training is responsive to the current need of teachers during the Covid-19 pandemic and that it is in line with the objective and vision of the government to improve the human resource capacity and efficiency to become an upper-middle-income country by 2030, and a developed one by 2050.
This workshop is part of the second phase of the Decent Employment for Youth in Cambodia programme with financial support from the Swiss Agency for Development and Cooperation and UNESCO.