Cambodia, UK Emphasise Good Cooperation on Environment and Climate Change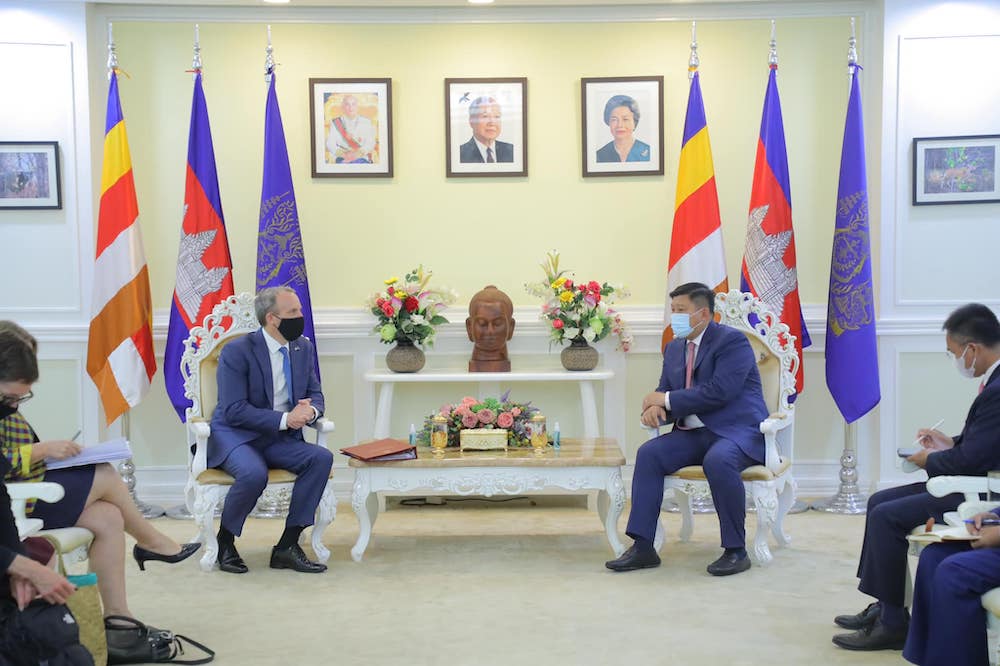 Cambodian Minister of Environment Mr. Say Samal held talks here this morning with visiting Secretary of State for Foreign, Commonwealth and Development Affairs and First Secretary of State of the United Kingdom of Great Britain and Northern Ireland Mr. Dominic Raab.
In the meeting, both sides highlighted the good cooperation, friendship and partnership in the field of environment, such as the fight against climate change and Cambodia's participation in COP26, said Spokesperson of the Ministry of Environment Mr. Neth Pheaktra.
Mr. Say Samal told his guest that the UK can help Cambodia in training human resources in the areas of environment and natural resource conservation and increasing trade partnership, while Mr. Dominic Raab pledged to dispatch an expert team to study Cambodia's need in further preserving natural resources and protecting the environment.
Moreover, Mr. Minister laid stress on Cambodia's carbon credit sales which have contributed to forest and wildlife conservation and local economic development.
Mr. Dominic Raab arrived in Phnom Penh last night. This morning, he also met with Mr. Prak Sokhonn, Deputy Prime Minister and Minister of Foreign Affairs and International Cooperation. This afternoon, he is scheduled to visit Tuol Sleng Genocide Museum and the Documentation Centre of Cambodia before leaving Cambodia in the evening.