Cambodia to Turn Preah Sihanouk into A Blue Economic Centre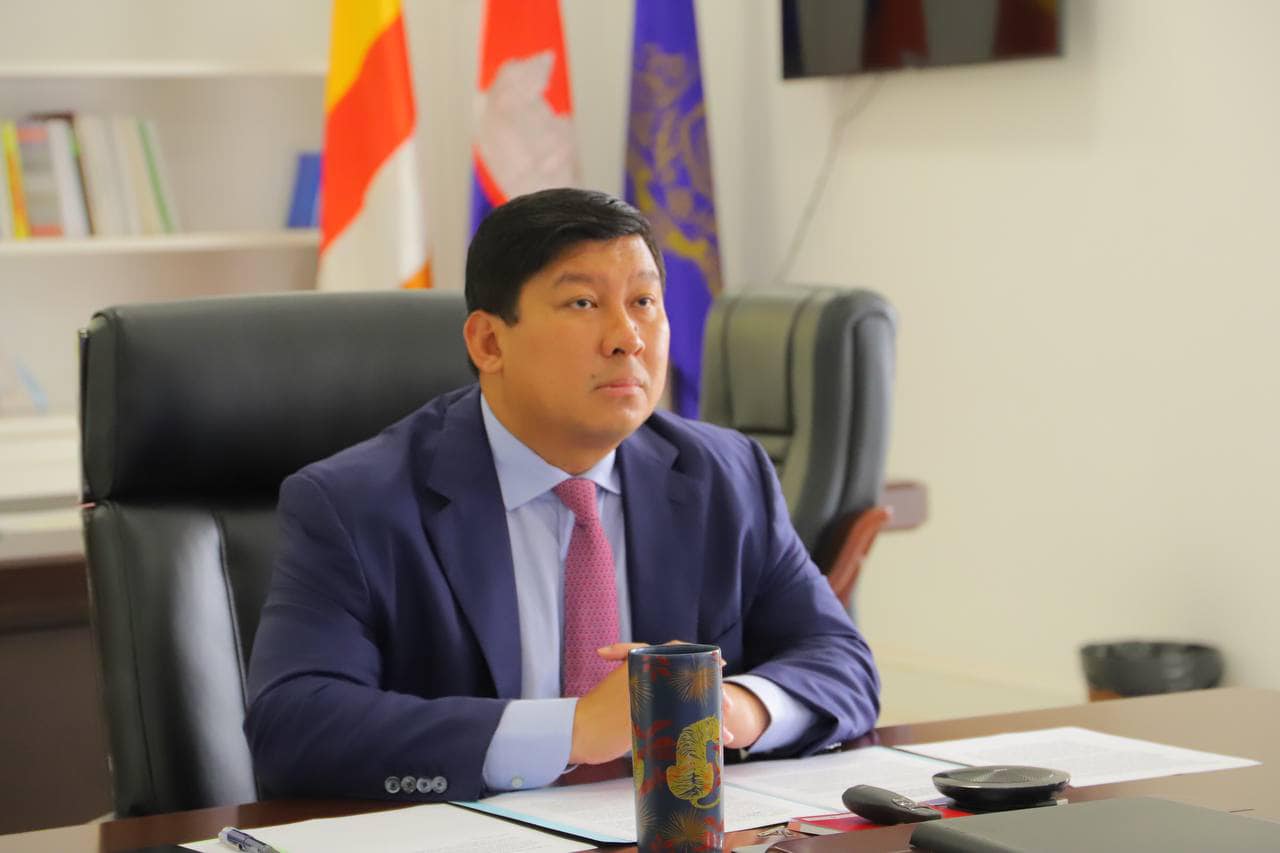 Minister of Environment Say Samal expressed his desire to turn Preah Sihanouk province into a "blue" economic hub at a roundtable dialogue on charting a path to ensure the sustainability of the East Asia Seas.
The discussion was hosted by the Partnerships in Environmental Management for the Seas of East Asia (PEMSEA), of which Cambodia is a member.
"We are working very hard to build our blue economy to be more sustainable, equitable and resilient," he said.
He added there was a wide range of improvements under way in the province, including upgraded roads, improving railway services, deepening seaports, ensuring clean and safe water supplies and improving wastewater treatment.
"There's no doubt that the ocean of the blue economy is a significant driver of economic growth and progress. In Cambodia the ocean economy has mainly been powered by fisheries, ports and shipping activity as well as the coastal and marine tourism sectors," he said.
While Covid-19 has diverted time and resources away from environmental concerns at times, the government remains committed to implementing measures to protect the environment in the pursuit of the United Nations Sustainable Development Goals, he said.
Major current concerns for Cambodia's oceans include climate change, the loss of biodiversity and marine pollution, he added.
Following Samal's opening speech, UN Special Envoy for the Ocean Ambassador Peter Thomson gave an overview of the dire situation of the ocean's health in the region.
"The seas of East Asia have nine of the world's busiest container shipping seaports, 80 percent of the world's aquaculture, 40 million tonnes of annual fish catch and 30 percent of the world's coral reefs. That heavy responsibility extends to joining the global endeavour to reverse the decline in the ocean's health that is being observed around the world," he said.
He noted the major issues were acidification and deoxygenation of the oceans, followed by marine plastic pollution, habitat destruction and harmful fishing practices.
The East Asian Seas Congress, a triennial event featuring PEMSEA members will be hosted by the Royal Government of Cambodia this Dec 1-2 in Sihanoukville.
The virtual conference will be held just prior to the culmination of the Sustainable Development Strategy for the Seas of East Asia 2018-2022.