Defence Minister: No Chinese Military Bases in Cambodia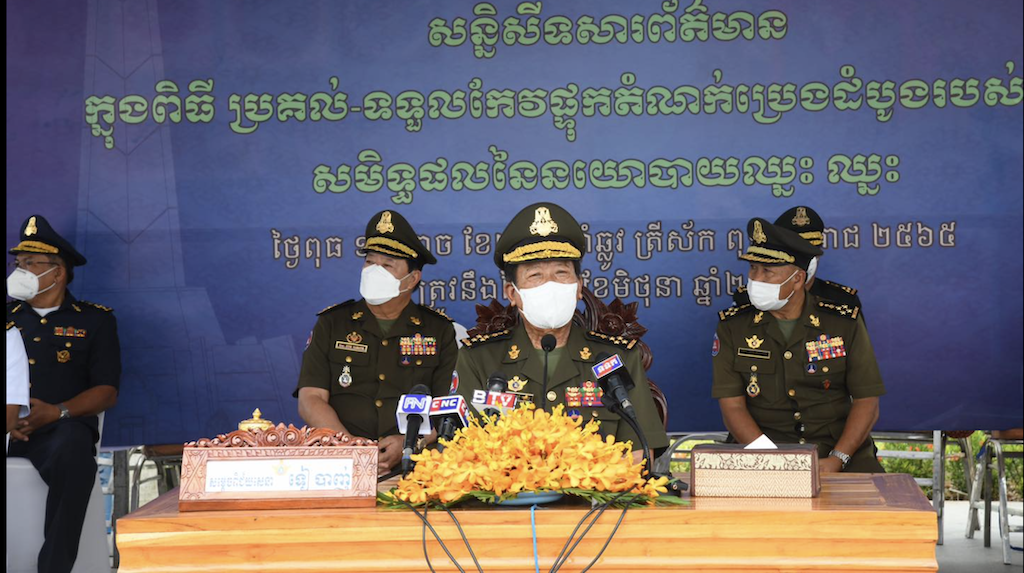 Cambodian Minister of National Defence, Tea Banh, has stated again that there are no Chinese military bases on Cambodia's coast and that Cambodia does not allow any countries to build military bases in the Kingdom.
His remarks came Wednesday at a ceremony at the the Win-Win Memorial to commemorate Cambodia's first drop of oil.
The Minister's comments were prompted by repeated accusations from US media outlets accusing Cambodia of allowing China to set up military bases on her territory.
Cambodia's Constitution strictly forbids the presence of any foreign military base in the Kingdom.
As PM Hun Sen said said in 2020: "There is also no exclusive agreement in place for the Chinese navy to use our bases as we practice sovereignty and do not grant such rights to anybody"