Ministry Rejects NGOs' Claim There Are 'Prisoners of Conscience'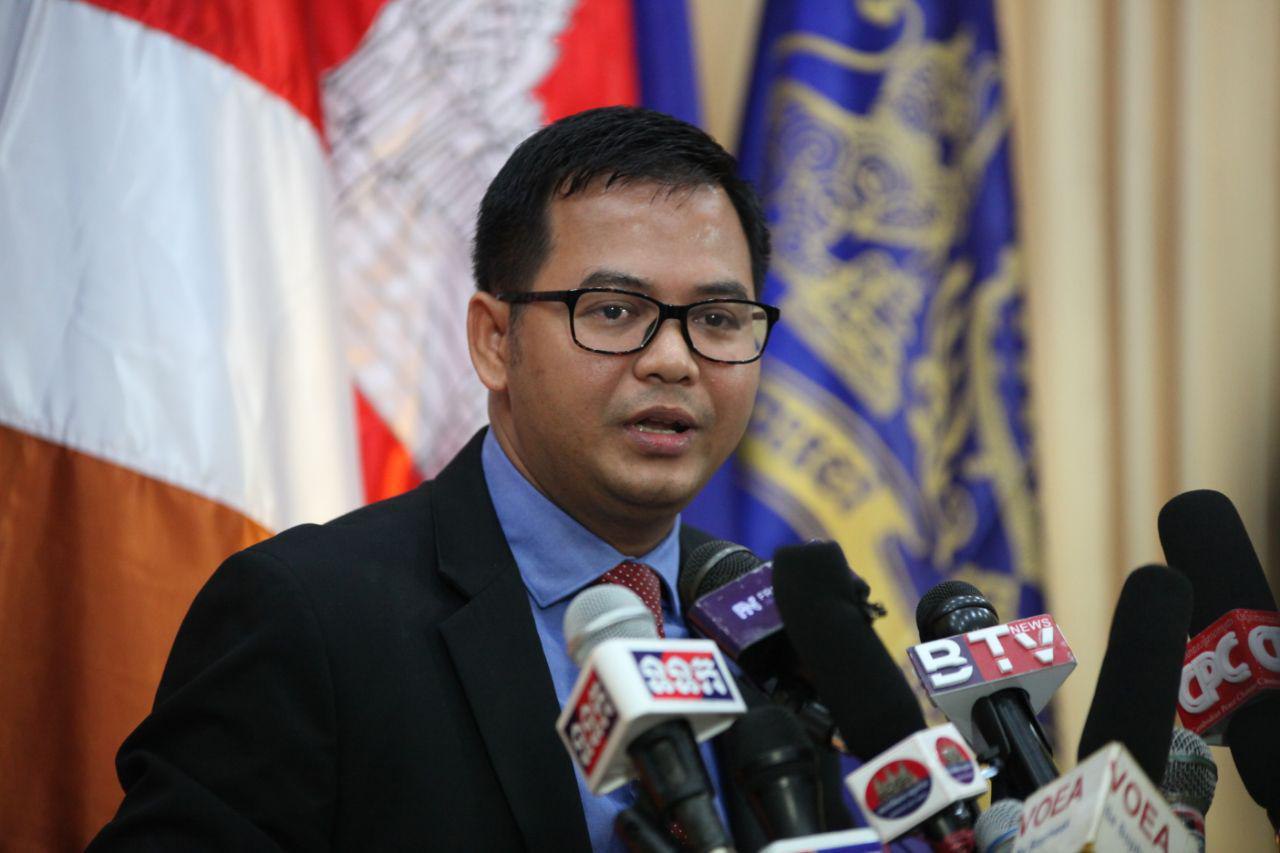 The Ministry of Justice yesterday rebuked the call made by a group of trade unions and civil society organisations (CSOs), which called on the court and government to release all "prisoners of conscience" amid the reports of Covid-19 cases within prisons.
Among the 20 trade unions and CSOs were the Cambodian Human Rights and Development Association (Adhoc), Affiliated Network for Social Accountability (ANSA), Cambodian Alliance of Trade Unions (CATU), Coalition of Cambodian Farmers Community Association (CCFC) and the Cambodian Center for Human Rights (CCHR).
It said "prisoners of conscience" are persons imprisoned for the "peaceful expression of their political, social, religious, or other conscientiously held beliefs or for their identity."
"Almost all of the prisoners of conscience imprisoned in Cambodia have faced the same accusations and charges of incitement," the statement said.
The Ministry of Justice spokesman Chin Malin said yesterday that the request is contrary to the principles of legal procedure as well as the Cambodian constitution, saying the government does not have the power to release detainees or interfere in the judiciary as an independent institution.
"There are no prisoners of conscience in Cambodia, only prisoners who have committed criminal offences," he added. "Peaceful expression is not a crime, but anyone who (is found to have) violated the rights and freedoms of others, endangering national security and public order, is (guilty of) a crime punishable by law."
Activists who have been detained for their involvement in peaceful protests who claim to be 'prisoners of conscience'. Cambodianess
In its recent joint statement, 20 trade unions and CSOs, in light of the recent reports of Covid-19 cases within Cambodian prisons, called on the government to release all "prisoners of conscience".
"With the heightened risk of contracting Covid-19, prisoners are subjected to an increased mental and physical toll," it said. "Beyond being denied their most basic freedoms, they face further hardship due to Covid-19 restrictive measures that are challenging to follow in compliance with the Ministry of Health guidelines, such as maintaining hygiene under poor detention conditions and social distancing in overcrowded prisons."
"The release of these prisoners of conscience would promote the fundamental rights embodied by the Cambodian Constitution and international instruments, reduce the social cost of Covid-19, contribute to the happiness of their families and wider society, reduce social and political tensions and encourage them to continue their valuable work for the common benefit of Cambodian society, ultimately bringing betterment for the Cambodian people," it added.
It noted that in modern society, democratic countries that are guided by the rule of law, recognise that the crimes for which "prisoners of conscience" are accused of or have been convicted should not be considered crimes at all.
However, Malin who is also vice-president of the Cambodian Human Rights Committee (CHRC) said the request for the release of detainees to address overcrowding in prisons is "not a legitimate means".
He said the Justice Ministry is working hard to resolve a backlog of court cases across the country through a campaign to promote a speedy solution to reduce overcrowding in prisons.
However, due to the high number of Covid-19 cases in the community, especially the outbreak in some prisons where hundreds of inmates were infected with the deadly virus, the court's trial calendar continues to be delayed.
"The release of inmates to avoid overcrowding in the prisons is not a legal means and it could affect social security and public order," he said. "As for the Covid-19 infection in prisons, it must be addressed and implemented in accordance with the health measures that the government has implemented in the past," he said.
Pa Chanroeun, president of the Cambodian Institute for Democracy (CID), said yesterday that he supports the call to release "prisoners of conscience", saying Cambodian prisons are so cramped and the risk is high and it is difficult for inmates to implement hygiene measures.
"In a democratic society where the rule of law prevails, they (authorities) never take action against active people who dare to speak out, to act non violently to help find a solution or to demand justice in society to fill the gaps of the authorities or the government," he said. "Instead, they encourage those to do more for the benefit of society."
He called to restore democracy and respect for human rights, especially the fundamental right to freedom of expression.
"If the charges are dropped and they are released, that would be a way to alleviate the tensions and concerns of the detainees and their families over the risk of Covid-19," he said.
But overall, Malin said the proposals of these 20 NGOs and unions are "unconstitutional, contrary to the principles and procedures of Cambodia".
"It is not the right and proper way to deal with overcrowding in prisons and the spread of Covid-19 because it is not based on the law," he said.
The NGOs did not mention any "prisoners of conscience" by name, but it seems to refer to environmental human rights defenders, land activists, unionists and political activists, among others who were charged or convicted by the Cambodian court over their activities in Cambodia.
Last month, Mary Lawlor, UN special rapporteur on the situation of human rights defenders, on Friday issued a statement to condemn a decision by a Cambodian court to sentence three environmental human rights defenders to an 18-month jail term each. She also urged the government to release them "immediately and unconditionally".
However, in response, Cambodia's Permanent Mission noted that Lawlor has never stressed that the exercise of freedom of expression, association and peaceful assembly carries with its special duties, responsibilities and limitations, as stipulated in the International Covenant on Civil and Political Rights.