Cambodia Signs Second Potential Life Saving Satellite Deal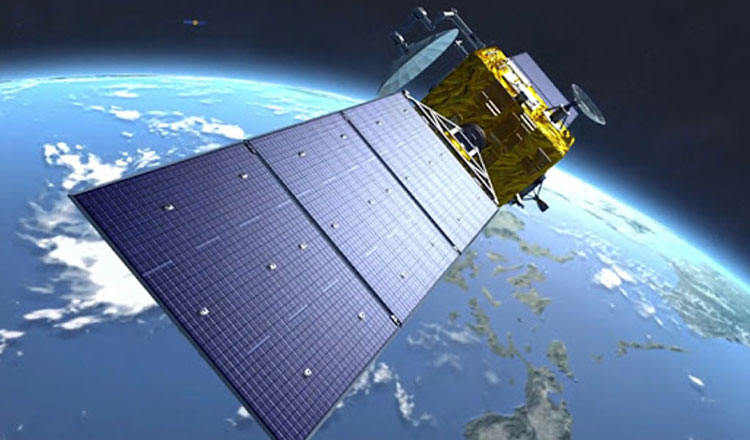 Cambodian Ministry of Public Works and Transport (MPWT) has signed its second memorandum of understanding with the China Great Wall Industry Corp to intensify its local application of BeiDou, one of the world's leading global positioning satellite and remote sensing constellations.
BeiDou ("North Star" in English) will celebrate its first year of being fully operational next month. The China Great Wall Industry Corp (CGIWC) was founded in 1980 and is mainland China's only commercial satellite launch service.
The agreement with Cambodia will see a joint working group to deploy the GPS system to manage overland trade and alleviate traffic congestion and potential fatalities. Before the pandemic, officials estimated that traffic accidents alone cost Cambodia approximately $350 million annually.
It is hoped the application of BeiDou will dramatically curtail this cost, among other benefits.
A total of 536 people were killed and 1,315 people injured in 939 road accidents across the country from Jan 1 to May 8, according to a National Police report.
The huge cost includes destruction of vehicles and roads, administrative costs such as medical expenses and other related healthcare expenses, court service fees and non-productivity costs, affecting gross domestic product.
Traffic accidents also create a number of difficult consequences for families and society at large, experts say.
The provision of medical treatments and other healthcare services is a huge burden for the government, with some of the injured needing treatment for more than a year, while others become permanently disabled.
Some seriously injured victims need physical rehabilitation services, which require substantial time and expense.
More than 80 percent of fatalities are men between the age of 15 and 35 years old, reports say, with most victims being the head of their households, which means their deaths often create financial instability for surviving family members.
BeiDou also provides a range of other public services and applications in the areas of public safety, disaster relief and mitigation, agriculture, forestry, urban governance and other industries.
The BeiDou constellation currently has 55 satellites in orbit with the most recent being launched in July. Valued at more than $10 billion, the initiative is the biggest aerospace programme undertaken by the Chinese government.
"All ASEAN neighbours will be interested in using this GPS system together. It should be noted that the BeiDou GPS system will help in reducing accidents, overcrowding, tracking speeding vehicles, detecting overloaded lorries and identifying [lorries avoiding] weighing stations," said Minister of Public Works and Transportation Sun Chanthol yesterday at the digital memorandum of understanding (MoU) signing during the ASEAN-Korea Transport Ministers' Meeting.
"It will bring new life to the economic and social strategy in Cambodia, in line with Cambodia's Rectangular Strategy and China's Belt and Road initiative," he stressed.
The Rectangular Strategy is a national policy for growth, employment, equity and efficiency.
With Washington having granted BeiDou access to the highly desirable GPS spectrum, the system offers high-definition resolution up to 0.5 metres, making the system a viable alternative to the older Russian Global Navigation Satellite System and European Galileo networks.
Chanthol said the MPWT will build an office in the Kingdom to coordinate the China-ASEAN BeiDou Navigation Satellite System in Nanning, Guangxi province, China.
A previous MoU signed in November saw an agreement for a working group to adopt the technology for the National Census of Vehicle in Service and the Vessel Monitoring System (VCS).
The VCS will be critical in tracking maritime shipments to and from the Kingdom as Cambodia works towards improving its logistics infrastructure with upgrades to the Preah Sihanoukville Autonomous Port and the $200 million Phnom Penh Logistics Complex set to break ground next year.
Most countries under the BeiDou programme have done so under the multi-trillion-dollar Chinese Belt and Road initiative. More than 120 countries currently enjoy access to the BeiDuo constellation and there are more than 500 million subscribers for its high-precision positioning service.
The framework falls under the larger Sino-Laos-Cambodia Beidou satellite positioning application. Already, China has deployed teams to explore the positioning of remote sensing technology that will relay information to the BeiDou constellation.
All 10 ASEAN countries have commissioned the use of the GPS system locally.
In 2013, Thailand signed an agreement with CGIWC worth approximately $297 million, becoming its first overseas client.