Committee Getting Ready to Host SEA Games-ASEAN Para Games 2023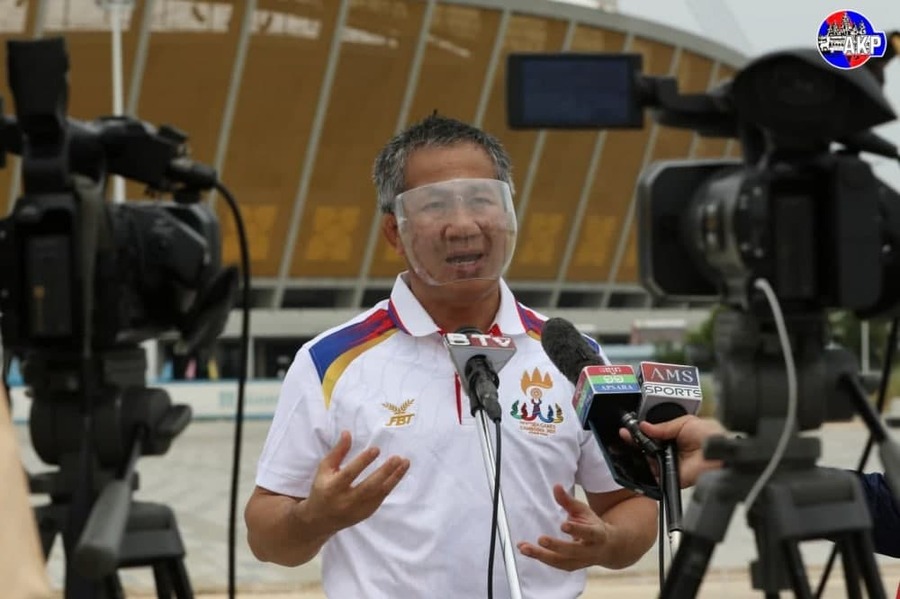 Cambodia SEA Games Organising Committee (CAMSOC) is getting ready for the upcoming 32nd SEA Games and the 12th ASEAN Para Games in 2023 hosted by Cambodia.
The status was shared by its committee's Secretary General Mr. Vath Chamroeun, adding that the committee is working hard to capacitate technical officials and arbitrators, and to train the Cambodian athletes.
Hosting the 2023 SEA Games-ASEAN Para Games will be a historic moment for Cambodia, and concerned teams have rolled out the preparation since 2016, and now all are progressing smoothly, said Mr. Vath Chamroeun.
The secretary general underlined that this progress was made possible under the strong leadership and guidance of Samdech Pichey Sena Tea Banh, Deputy Prime Minister, Minister of National Defence and President of CAMSOC and Mr. Thong Khon, Minister of Tourism and Vice President of CAMSOC.
The construction progress of the main stadium of Cambodia's new Morodok Techo National Stadium has now achieved 95 percent.
The remaining includes the installation of more seats and the construction of sports villages or sports residences (Borei Keila) to host athletes.