Health Ministry Launches Mobile App for Covid-19 Vaccination Management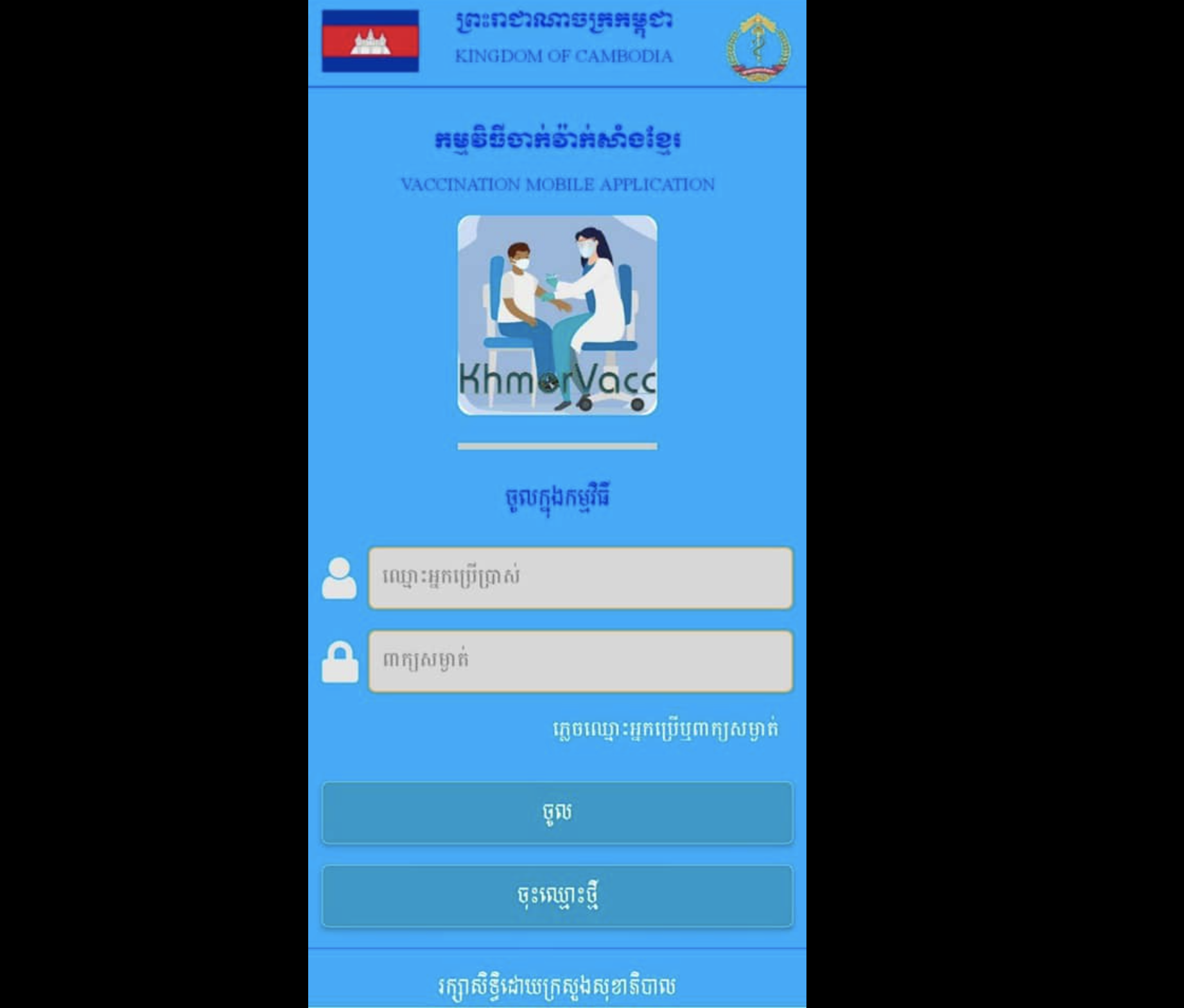 The Ministry of Health announced the launch of a mobile app aimed at recording and managing COVID-19 vaccination as the country is looking forward to inoculating at least 80 percent of its population.
According to a ministry statement, the first version of the mobile app known as KhmerVacc will allow users to register to be vaccinated with the COVID-19 vaccine. Once a user is logged in, the app will notify him or her of the time and location for the vaccination when his or her turn comes. The app is currently available in Khmer language only.
As the Health Ministry is waiting for approval from Google and Apple so that the app can be available on their Play Store and App Store respectively, you can download KhmerVacc on cambodia-vaccine.gov.kh .