Cambodia-Philippines Discuss Agreement on Double Tax Avoidance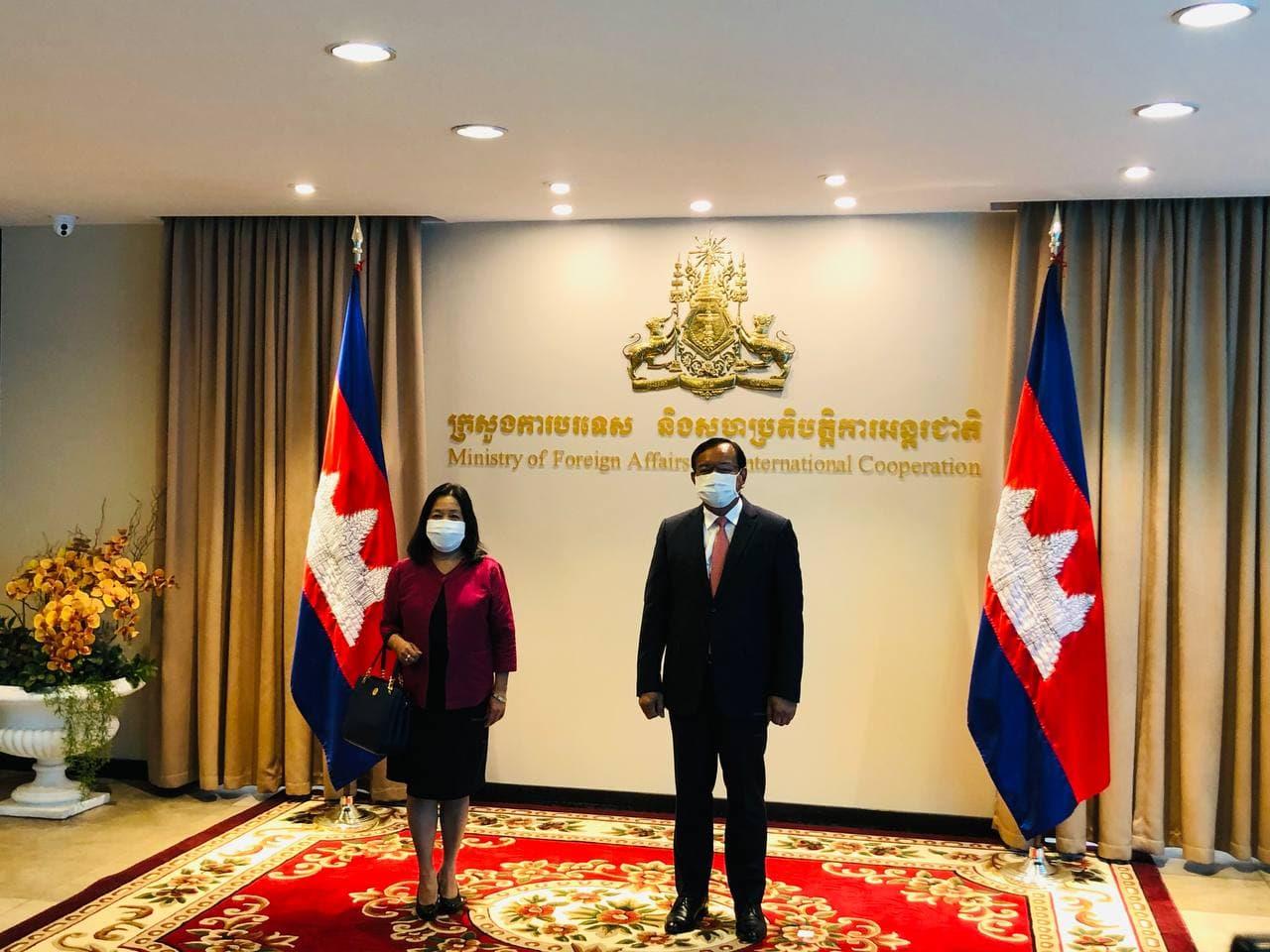 Ambassador of the Republic of the Philippines to Cambodia Maria Amelita C. Aquino discussed the possibility of inking an agreement on a double tax avoidance to promote trade and investment between the two countries.
This was said by Foreign Affairs Ministry Spokesperson Koy Kuong after Ambassador Maria Amelita C. Aquino paid a courtesy call on Cambodian Foreign Minister Prak Sokhonn on Tuesday at the Ministry of Foreign Affairs, Phnom Penh.
They discussed trade volumes between the two sides in 2019 which was recorded at an approximate $100 million in 2019, but decreased slightly in 2020 due to COVID19 pandemic.
From 1994 to 2020, Cambodia received only approximately $10 million of investments from the Filipino firms.
On education, Foreign Minister Prak Sokhonn thanked the Government of the Philippines for granting scholarships to Cambodian students in the fields of technology and science. Approximately 40 Cambodian students are studying in the Philippines.