Construction Of 38 Road Infrastructure Project In Siem Reap Will Start In Late November Under The Presidency Of Cambodian Premier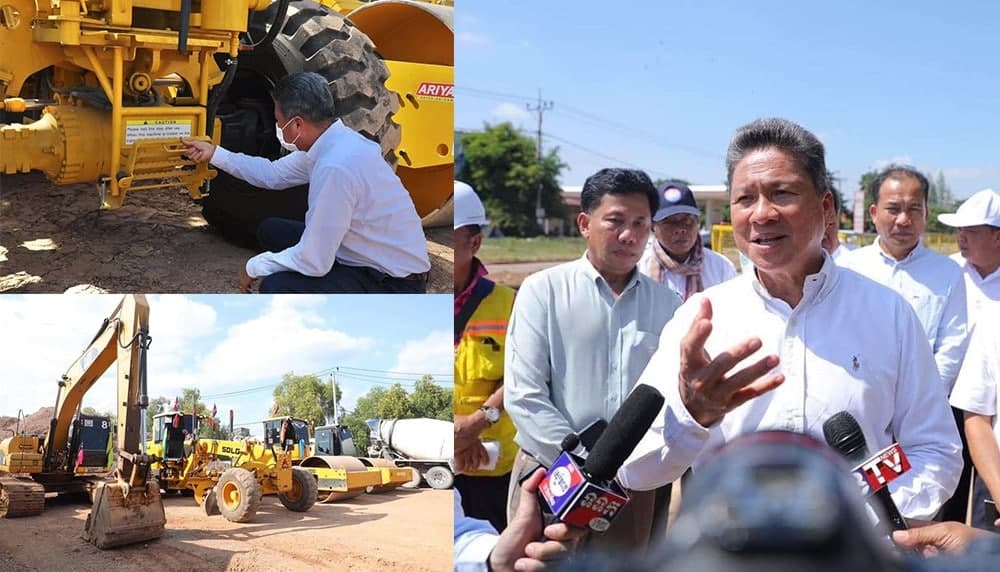 H.E. Sun Chanthol, Senior Minister and Minister of Public Works and Transport, on November 15, 2020, inspected the planned implementation of 38 road infrastructure project in Siem Reap City, Siem Reap Province.
The construction is scheduled during a ground breaking ceremony on November 30, 2020, under the presidency of Samdech Techo Hun Sen, Prime Minister of Cambodia, with the participation of leaders, senior officials, technical officers of the Ministry.
The purpose of this visit was to review the progress of the construction of the road, the machinery, the location of the drainage system, the laboratory for the construction of 38 roads, the challenges, suggestions and solutions, as well as the opinions related to the construction of the 38 roads.
The Senior Minister stressed that the projected 38 roads will be built with high flexibility and innovation, suitable for traffic and heavy or light cargo. Focusing on quality, efficiency with timely project completion as planned.
The Minister added that the working group of the Ministry will inspect the technical characteristics of the construction of these 38 roads so that the construction unit can comply with the requirements of the technical standards to ensure quality, durability.
The Minister of Public Works said that the units that received the construction work of the 38 roads include: Samdech Techo Engineering Corps, Siem Reap Province, 108 Engineering Unit, Department of Machinery and Road Construction, Department of Road Repair and Maintenance, General Department of Wastewater Treatment System Department of Public Works and Transport of Siem Reap. AKP